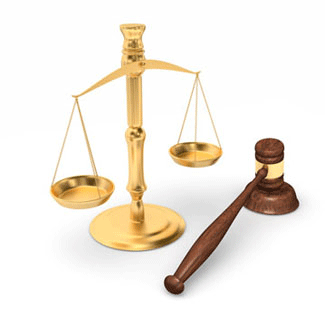 Woman That Use Cosmetics That Contain Talc May Face Asbestos Exposure
Talc is the active ingredient in most cosmetics, not just Johnson's Baby Powder, and is thought by asbestos experts to contain at least trace amounts of the carcinogenic compound
Monday, March 4, 2019 - Imreys Inc. mines talc, the primary ingredient in Johnson's Baby Powder in the United States and around the world. It is alleged that Imreys' talc supply may contain trace amounts of asbestos. Asbestos is considered carcinogenic at any level and even the smallest trace elements of asbestos can lead to mesothelioma if inhaled or ovarian cancer if asbestos particles enter through the vagina. Millions of women have used Johnson's Baby Powder for feminine hygiene purposes for most of their lives. Imreys claims that their talcum powder is safe and does not contain asbestos. The company states that talc is, "Soft to the touch and chemically inert, and has been used as a body powder for hundreds of years and is an ideal carrier for perfumes. Talc provides the silkiness in blushers and eye shadows; the transparency of foundations and the sheen of powder compacts. Soap manufacturers use talc as a filler, where it enhances the softness and lather of soaps and cuts formulation costs." Talcum powder cancer attorneys help women and their families affected by asbestos in Johnson and Johnson's products.
The fact that talc is the main ingredient in so many facial cosmetics products we use and breathe every day is a cause for concern. According to Asbestos.com, "In 2017, asbestos was found in several children's makeup products sold by retailers Claire's and Justice and the products were recalled. Asbestos ends up in makeup because of poor regulations involving cosmetic-grade talc, which is also known as talcum powder. Talc and asbestos are minerals that form together meaning that talc mined for commercial uses can be contaminated with asbestos - a known cause of lung cancer and mesothelioma."
Johnson & Johnson talc supplier Imreys Inc. has filed for bankruptcy, crumbling under the weight of about 12,000 lawsuits with the potential for multiple, multi-billion dollar jury awards. Plaintiffs have been successful and have been awarded several multi-million and one multi-billion dollar jury awards against Johnson & Johnson for causing ovarian cancer and mesothelioma. Currently, underway is a third New Jersey jury trial where a plaintiff alleges that breathing Johnson's Baby Powder dust every day for an entire lifetime, contributed to his mesothelioma. New Jersey father of five Ricardo Rimondi says that Johnson's Baby Powder asbestos caused his fatal mesothelioma. According to Asbestos.com, "Asbestos exposure happens when microscopic asbestos fibers become airborne. The fibers are inhaled or ingested by anyone within the vicinity. Fibers can remain airborne for hours, placing anyone nearby in danger." It is interesting to note that many of the plaintiffs suing JNJ for causing ovarian cancer are African American women, the same ethnic group that internal JNJ memos are alleged to have directed the company's advertising towards once the company knew their talc supply was contaminated with asbestos. Johnson & Johnson continues to claim that their talc does not contain asbestos and that is backed up by the findings of the FDA, OSHA, and the Harvard School of Medicine. Plaintiff's attorneys argue, however, that the tests relied upon by the government agencies were outdated and insufficient to draw a conclusion given what is now known about asbestos.
Information provided by TalcumPowderCancerLawsuit.com, a website devoted to providing news about talcum powder ovarian cancer lawsuits, as well as medical research and findings.