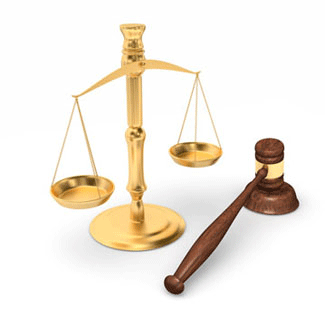 West Virginia Woman Files Talcum Powder Lawsuit
A woman in West Virginia has filed a talcum powder lawsuit on behalf of her mother who passed away from ovarian cancer in March.
Friday, November 25, 2016 - A new talcum powder ovarian cancer lawsuit has been filed by the daughter of a woman who passed away from the disease. Amy Darnold filed the claim on behalf of her late mother Ann Christine Underwood, alleging that Johnson & Johnson was aware of the connection between their popular cosmetic and the disease that took her mother's life. It is the latest of more than 2,000 Johnson & Johnson's baby powder lawsuits that have been filed all over the country since news began to spread of the health care giant concealing information from consumers about medical research conducted into al link between talcum powder and ovarian cancer.
Amy Darnold's mother passed away in March 2016 from ovarian cancer, a disease that Darnold and her talcum powder attorney believe was contracted in part due to the popular cosmetic. The use of talcum powder as a vaginal hygienic has been a popular application for the product for decades. It is one of the many uses of baby powder that has made it one of Johnson & Johnson's flagship product over the years, and the company advertised its use for genital freshness as such. Darnold's mother used baby powder in this exact manner, and never received any warnings of messages from the health care company that anything negative could develop from this practice.
The talcum powder lawsuit however paints a very different truth from the side of the defendants. Evidence suggests that as early as the 1990's, and possibly before that, Johnson & Johnson doctors warned management officials within the company that a significant amount of research was being conducted into a potential link between talcum powder and ovarian cancer. The studies were being published in reputable medical journals and repeatedly reporting a link between talcum powder use and an increased risk in contracting ovarian cancer. Some of the studies put the increased risk of ovarian cancer after regular use of talcum powder for genital hygiene as high as 30 percent.
In response to this correspondence and the continuing release of medical studies since, Darnold claims Johnson & Johnson did not affix a warning label to its talcum powder products or make responsible choices in alerting the public to this serious consequence associated with its product. Instead, talcum powder lawyers around the country have noted the company's continued insistence that nothing is wrong, coupled with a business-as-usual approach to marketing and advertising taking place regarding the product.
The claim by Darnold is one of many that had to be filed by a family member who lost a loved one to ovarian cancer. One of these talcum powder lawsuits brought by a family member made it to trial in February of 2016, with the plaintiff being awarded $72 million in damages. Darnold's claim seeks both compensatory and punitive damages from Johnson & Johnson in their alleged role in the death of her mother. The talcum powder lawsuit was filed in the U.S. District Court for the Northern District of West Virginia before U.S. District Judge Irene M. Keeley.
Information provided by TalcumPowderCancerLawsuit.com, a website devoted to providing news about talcum powder ovarian cancer lawsuits, as well as medical research and findings.