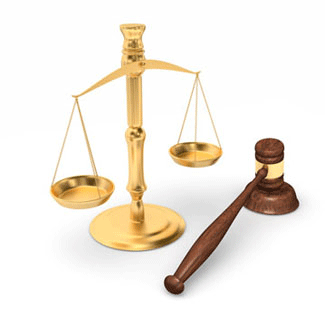 The Link Between Johnsons Baby Powder and Ovarian Cancer and Mesothelioma
Women suing Johnson and Johnson for causing their ovarian cancer can now point to asbestos being a contributing factor causing their ovarian cancer as well
Friday, May 18, 2018 - Nothing gets the public's attention more than a seven-figure jury verdict against a well-known company. For the last decade approximately 6000 women suing Johnson & Johnson have claimed that the lifelong use of Johnson's baby powder caused their ovarian cancer. Six such court cases have come to their conclusion, 2 were ruled in favor of the defense, and four in favor of the plaintiffs, one of which was overturned. Plaintiffs have been awarded over $400 million in compensation most in the form of punitive damages. Lawsuits against Johnson and Johnson will no longer be limited to ovarian cancer now that a New Jersey jury has awarded a man suffering from mesothelioma over $100 million in damages for his claim that his lifelong use of Johnson's baby powder caused his lung cancer. The plaintiff claimed to have used Johnson's baby powder regularly on his skin and inhaled the fine talc dust.
In the first of its kind verdict, the jury found that Johnson's Baby powder contains asbestos a known carcinogen, and supporters of Johnson and Johnson fear a new wave of litigation against the pharmaceutical and cosmetics giant. Documents released at trial indicated that Johnson and Johnson executives were aware that Talc, the active ingredient in Johnson's Baby Powder, contained asbestos and did nothing to warn consumers of this fact. The asbestos claim was reinforced by the jury allocating 70% of the blame to Johnson and Johnson and 30% to Imery Inc., Johnson's overseas supplier of talc. Imery Inc. operates in China and mines talc in close proximity to the asbestos mines believed responsible for cross contaminating the product.
Lawyers for Johnson & Johnson's defense claimed that the plaintiff lived in a house in Montclair, New Jersey that had received an abatement in the past because plumbing had been wrapped in asbestos insulation, causing his mesothelioma. The jury however to disagreed and awarded $30 million in compensatory damages and another $87 million in punitive damages. Another interesting note is that the trial took place in Johnson and Johnson's backyard in New Jersey in close proximity to the company's headquarters. Johnson and Johnson is one of New Jersey is leading employers.
According to Wikipedia "Inhalation of asbestos fibers can cause serious and fatal illnesses including lung cancer, mesothelioma, and asbestosis." Asbestos related mesothelioma is linked to individuals whose occupation required daily exposure to materials such as building insulation made from asbestos. Asbestos insulation was also applied by spraying it onto roofs and within walls of older buildings exposing the buildings occupants to the cancer risk on a daily basis. It is estimated that approximately 50,000 people die annually from asbestos-related mesothelioma.
If you or a loved one have used Johnson's Baby Powder consistently for a lifetime and have developed ovarian cancer or mesothelioma you may qualify to do as thousands of others are doing and hire a Johnson's Baby Powder cancer lawyer and file a claim to receive the compensation you deserve.
Information provided by TalcumPowderCancerLawsuit.com, a website devoted to providing news about talcum powder ovarian cancer lawsuits, as well as medical research and findings.