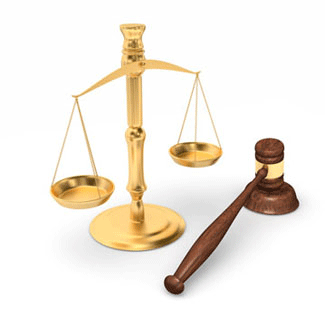 The FDA Will Certainly Be Getting More Involved In Regulating The Cosmetics Industry In The Coming Years
A good place to start would be tightening the current threshold of asbestos that is allowable in cosmetic talc to one percent, ten times stricter than Johnson & Johnson's self-testing currently provides
Tuesday, April 30, 2019 - Since cosmetics are neither food nor a drug the government's leading watchdog, the Food and Drug Administration (FDA) has little official authority to regulate or recall dangerous cosmetics. That may change however as billions of dollars are being awarded to plaintiffs that have used Johnson's Baby Powder regularly for decades and have developed ovarian cancer and mesothelioma. Cosmetics do not need FDA approval to go on to the market but they are, however, guided by the Federal Food, Drug, and Cosmetic Act (FD&C Act) and the Fair Packaging and Labeling Act (FPLA).
Although the FDA approval is not needed to bring a product to market, the FD& C Act provides guidance to products that contain pesticides or other substances that are deemed to be carcinogenic or otherwise potentially harmful to human health. According to the FDA website, the FD&C Act, sec. 201(i) defines cosmetics as "articles intended to be rubbed, poured, sprinkled, or sprayed on, introduced into, or otherwise applied to the human body...for cleansing, beautifying, promoting attractiveness, or altering the appearance." Talcum powder asbestos cancer lawsuit attorneys representing families nationwide offer a no obligation and free consultation before filing a lawsuit claim.
Section 408 of the Federal Food, Drug, and Cosmetic Act (FFDCA) authorizes EPA to set tolerances, or maximum residue limits, for pesticide residues on foods. In addition, the Act has acted to set the legal limit of asbestos fiber that can be in talcum powder, or at least the FDA tried. According to an earth-shattering article in Reuters recently "In 1976, as the U.S. Food and Drug Administration (FDA) was weighing limits on asbestos in cosmetic talc products, J&J assured the regulator that no asbestos was "detected in any sample" of talc produced between December 1972 and October 1973. It didn't tell the agency that at least three tests by three different labs from 1972 to 1975 had found asbestos in its talc - in one case at levels reported as "rather high." Internal Johnson & Johnson company memos reveal that the FDA attempted decades ago to persuade JNJ to tighten the limit of allowable asbestos in their talcum powder to one-tenth of one percent, down from the current level of one percent. To this day the threshold of allowable talc has not been resolved and JNJ testing provides for up to one percent of its product to contain asbestos.
There is considerable speculation within the cosmetics industry that the findings of asbestos in Johnson's Baby Powder could have a detrimental effect on the industry as a whole and trigger an avalanche of lawsuits. Two talc-based cosmetics samples tested by the FDA recently showed unacceptable levels of asbestos and the companies immediately removed the products from the market. National talcum powder lawyers handling talcum powder asbestos lawsuit cases are offering a no obligation free consultation before filing a claim.
Information provided by TalcumPowderCancerLawsuit.com, a website devoted to providing news about talcum powder ovarian cancer lawsuits, as well as medical research and findings.