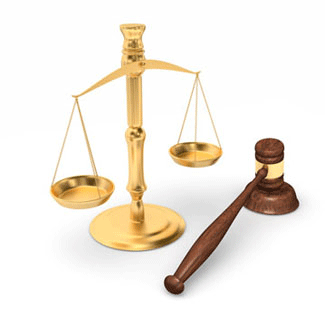 The Cosmetics Industry Itself May Be On Trial For Failing To Recognize Asbestos in Beauty Products
Over 12,000 plaintiffs with cancer have filed claims against Johnson & Johnson and that number could skyrocket if the cosmetics products, in general, are found to contain asbestos
Monday, June 10, 2019 - A first of its kind trial concluded in California the other day and has been given to the jury for deliberations. The case is unique in that the plaintiff claims that products from both Johnson & Johnson and Colgate Palmolive are contaminated with asbestos. According to Courtroom View Network, 61-year-old Patricia Schmitz, a California schoolteacher, alleges that using Colgate's Cashmere Bouquet and Johnson's Baby Powder contributed to her developing mesothelioma, a rare form of cancer of the lining of the lungs and a signature disease of inhaling asbestos. Expert witnesses from asbestos testing organizations and incriminating internal company memos form the nucleus of the plaintiff's case. A similar case was recently decided in the same county for the plaintiff who was awarded $5 million in compensatory and an additional $25 punitive damages. Other cases have been decided in favor of plaintiffs that developed ovarian cancer from using Johnson's Baby Powder on their peritoneal region for the purpose of feminine hygiene, and plaintiffs have been awarded hundreds of millions of dollars. Talcum powder cancer attorneys representing families and persons harmed by asbestos in talcum powder products offer a no obligation and free consultation before filing a lawsuit claim.
Even though enormous jury awards against Johnson & Johnson and in favor of plaintiffs that claims Johnson's Baby Powder caused their cancer are grabbing media headlines, it is the entire cosmetics industry that is really on trial. The industry has been self-policing and evading the scrutiny of the Food and Drug Administration for decades in which time cosmetics companies such as Johnson & Johnson have adopted lax asbestos testing methods. According to the FDA's website, the cosmetics industry has not been held accountable for exercising due diligence in monitoring their products for deadly, cancer-causing contaminants. "Under the Federal Food, Drug and Cosmetic Act (FD&C Act), cosmetic products and ingredients, with the exception of color additives, do not have to undergo FDA review or approval before they go on the market. The law does not require cosmetic companies to share safety information with the FDA." Expert witnesses and internal company memos presented at trial indicate that not only is there enough asbestos in baby powder to kill someone but also that Johnson & Johnson took measures to ensure that it would not be noticed.
Microscope researcher Dr. William Longo and Dr. Steven Compton have testified as to the presence of asbestos in Johnson's Baby Powder samples they were given. The expert witnesses for the plaintiffs suing Johnson & Johnson have stated that their method of testing for asbestos, the liquid separation method, is ten times more sensitive and can detect asbestos when other methods fail.
Talc is the active ingredient in not only Johnson's Baby Powder but in thousands of other cosmetics as well. Everything from blushes, to facial powders Recently the FDA conducted their own tests using more sensitive equipment and found the presence of asbestos in cosmetics products sold to young girls thought Claire's stores. The company immediately pulled the products from their shelves.
Information provided by TalcumPowderCancerLawsuit.com, a website devoted to providing news about talcum powder ovarian cancer lawsuits, as well as medical research and findings.