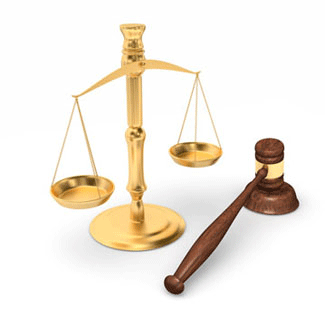 The Concept of Multiple Plaintiffs May Cause a Judge to Overturn a Billion Dollar Jury Verdict Against JNJ
A Missouri jury recently awarded 22 plaintiffs $4.69 billion dollars in a case accusing Johnson's Baby Powder of causing their ovarian cancer
Thursday, November 8, 2018 - Lawyers for Johnson & Johnson are making the case before a judge to overturn the $4.69 billion jury award made to 22 plaintiffs in July of 2018. The rationale being presented is that the 22 plaintiffs should be split into separate trials because each plaintiff had differing life circumstances, differing exposures to other potentially cancer-causing substances, differing family cancer histories, and each plaintiff was at a different stage in battling their cancer. Six of the 22 plaintiffs have died since the case was initially filed. The jury failed to take each individual plaintiff's circumstances into consideration when they reached a verdict and arrived at a dollar amount of punitive damages so quickly, spending less than eight hours in total deliberations, the defense argued. The defense divided the 8 hours by the 22 plaintiffs to determined that the jury spent less than one half an hour examining the unique circumstances of each plaintiff. Johnson's lead attorney wrote in the new trial motion, "Each family received the same $25 million in total compensatory damages, without any apparent regard for the individual circumstances of any particular plaintiff, according to www.law.com. The excessive and unconstitutional $4.14 billion punitive damage award highlights the combined effect of these rulings. Simply put: The trial was not fair, and the court should grant new trials for each individual plaintiff family." The defense also contends that new trials should be granted on jurisdictional grounds citing the fact that 17 of the 22 plaintiffs were not from Missouri where the trial was held. The defense also accused Mark Lanier, lead attorney for the plaintiffs, of deceptive conduct and using inflammatory language in referring to stillborn babies in his opening statement and also in producing an illustration of a person labeled "JNJ and asbestos" shown pushing a women (plaintiff) with a history of cancer over a cliff and into a pit of ovarian cancer. It should be noted that JNJ's talc supplier and co-defendant, Imreys Inc., chose to settle the case before going to trial for an undisclosed amount speculated to be at least $5 million per plaintiff. Talcum powder ovarian cancer lawsuits handled by national attorneys can answer most commonly asked questions.
Johnson & Johnson faces over 10,000 lawsuits from plaintiffs that claim that Johnson's Baby Powder is tainted with asbestos, a known carcinogenic, and that JNJ executive knew that it was for decades. Most lawsuits claim that Johnson & Johnson had an obligation to place a warning label on their iconic brand of baby powder as well as other products such as Johnson's Shower to Shower bath soap and others to warn them of the cancer risks. Asbestos has been found to be in the talc supply of JNJ's talc supplier Imrey Inc., based on the tests of independent researchers presented as expert witnesses for the plaintiffs. It should also be noted that talc is mined in close proximity to asbestos mines and that a percentage of Imrey's talc is mined in China, a country with exceedingly lax if not non-existent asbestos quality control regulations.
Information provided by TalcumPowderCancerLawsuit.com, a website devoted to providing news about talcum powder ovarian cancer lawsuits, as well as medical research and findings.