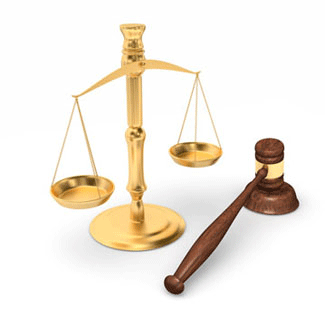 Texas Widower Files New Baby Powder Lawsuit
A Texas man whose wife died of ovarian cancer has filed a Johnson & Johnson talcum powder cancer lawsuit against the healthcare company.
Thursday, December 22, 2016 - A man whose wife passed away from ovarian cancer has filed a talcum powder lawsuit on her behalf in Lufkin, Texas. The claim alleges that Johnson & Johnson failed to warn the man's wife of the cancerous elements of the popular cosmetic that had been extensively studied over the decades leading up to her diagnosis. The Johnson & Johnson's baby powder lawsuit is one of more than 2,000 currently filed nationwide and will join the MDL that was consolidated in early October.
Marcus Witherspoon is the plaintiff who is filing the talcum powder lawsuit on behalf of his wife Mary Ann, who passed away from ovarian cancer in November of 2014. He and his talcum powder attorneys claim that Johnson & Johnson did not do enough to warn his wife of the medically researched studies linking talcum powder to ovarian cancer.
The allegations also state that not only did Johnson & Johnson fail to warn consumers of the dangers their products could pose, but actively advertised for their use as a hygienic aid for female genitalia. This encouraged women to use the product in the precise way that medical research claimed led to an increased risk in ovarian cancer. The science is not particularly new either, as the first study on the topic took place in the early 1970's and there has been a steady stream of evidence rolling in since that time.
The medical studies into an ovarian cancer-talcum powder link have in some instances put the increased risk of contracting the disease at greater than 30 percent for women who use the product for regular genital hygiene. Johnson & Johnson's baby powder attorneys representing the plaintiffs have discovered internal documents that proves the company was aware of these findings and never affixed a warning label to its products to alert the public to these developments.
Instead, Johnson & Johnson has been fighting the talcum powder lawsuits and losing, being penalized a total of $197 million in damages in 2016 alone following three trials. The company claims that the science behind the research conducted into talcum powder is inconclusive and does not meet the necessary threshold for legal action. The company has presented studies it believes vindicate its stance, though that evidence hasn't yet swayed jurors in their favor.
Though the talcum powder lawsuit will enter the legal system, there is no guarantee it will ever reach trials of their own. Some legal experts predict Johnson & Johnson may choose to settle nationwide talcum powder litigation in the near future if high-dollar decisions keep going in favor of plaintiffs. Most federal litigation will also join the MDL recently established by the Judicial Panel on Multidistrict Litigation to help coordinate proceedings for talcum powder lawsuits around the country, which lessens the chance many of them will stand individual trials of their own.
The Johnson & Johnson's baby powder lawsuit filed by Mr. Witherspoon however will become a part of the MDL in New Jersey. There it will benefit from expedited proceedings and coordinated discovery which will in tandem lead to a faster and more efficient trial for all the plaintiffs and defendants involved.
Information provided by TalcumPowderCancerLawsuit.com, a website devoted to providing news about talcum powder ovarian cancer lawsuits, as well as medical research and findings.