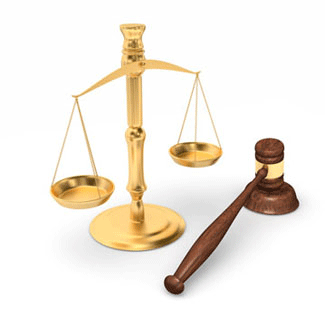 Talcum Powder Lawsuits Note Alternative Products
Documents filed by Johnson & Johnson's baby powder attorneys establish that safe cornstarch-based alternatives to talcum powder have existed on the market for decades.
Saturday, July 16, 2016 - The plaintiffs that have filed talcum powder ovarian cancer lawsuits against Johnson & Johnson in recent months have returned to the common fact that there were alternatives to baby powder that could have been employed if they have rreceived proper warning from the health care company. The presence of products such as cornstarch-based powders that work in similar ways compared to talcum powder has turned into an allegation of negligence against Johnson & Johnson, with plaintiffs arguing that if the company had warned consumers about the medical research supporting a link between talcum powder and ovarian cancer it may have led consumers to make safer choices. Instead, Johnson & Johnson's inability to attach warning labels to its products has led to more than 1,200 baby powder cancer lawsuits being filed around the country.
The cornstarch-based products work in similar way compared to talcum powder products for women. The most researched use of talcum powder products that have been linked to an increased risk in contracting ovarian cancer comes when women use the powder genitally over a prolonged period of time, years if not decades. The application of the product is said to promote dryness and overall hygiene for the more sensitive parts of the female body, and is particularly popular among African American and Latino communities. Many Johnson & Johnson's baby powder lawsuits have even mentioned the tagline used by the company that adorned their talc products, "A sprinkle a day keeps odor away."
Talcum powder cancer attorneys however have pointed out that after research began concerning a potential link between talcum powder and ovarian cancer in the 1970s, Johnson & Johnson made no discernible effort to warn consumers of the potential dangers involved in using their products for female hygiene purposes. Even when many studies found the increased risk of ovarian cancer to reach 33 percent, the talcum powder products were still offered for sale with no warning label attached.
Plaintiffs that have filed talcum powder lawsuits have claimed that because safe alternatives such as the cornstarch-based powders that had never shown the characteristics of a carcinogen, Johnson & Johnson is liable for damages caused by the contraction of ovarian cancer many women across the country believe is connected to their talcum powder use.
Johnson & Johnson's baby powder lawyers claim that the safer cornstarch-based powders have been available throughout the period during which talcum powder ovarian cancer research has been conducted. The health care company has suffered in recent talcum powder ovarian cancer lawsuit trials after the discovery of internal documents establishing doctors working with the company warned them of the potential problem stemming from the research being done into a talcum powder ovarian cancer link in the 1990s. Talcum powder cancer lawyers claim that this establishes at least two decades that Johnson & Johnson had been aware of the potential harm their talcum powder products could do to their consumer base and still shied away from attaching a warning label or suggesting the use of the safer cornstarch-based products.
Talcum powder cancer lawsuits pursuing claims like these continue to be filed around the country after a pair of 2016 trials awarded plaintiffs a total of $127 million in damages. To date, Johnson & Johnson has maintained their innocence in declining to affix warning labels to their talcum powder products.
Information provided by TalcumPowderCancerLawsuit.com, a website devoted to providing news about talcum powder ovarian cancer lawsuits, as well as medical research and findings.