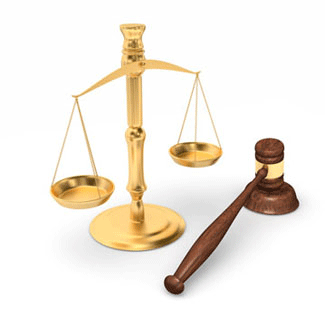 Talcum Powder Lawsuit Filed In Northern Georgia
A husband filed a Johnson & Johnson's baby powder cancer lawsuit recently in Georgia on behalf of his deceased wife.
Monday, November 28, 2016 - A new Johnson & Johnson's baby powder lawsuit was filed in Georgia on November 18 alleging that the health care company did not warn consumers of ovarian cancer research linked to its baby powder products. The claim was brought by Alme Kennedy, whose wife Naomi Kennedy died from ovarian cancer at the age of 68. The talcum powder lawsuit is one of more than 2,000 currently pending in the country against Johnson & Johnson, most of which are based in St. Louis and New Jersey.
The talcum powder lawsuit alleges that Johnson & Johnson had been aware of the ovarian cancer links between their product and ovarian cancer since at least the 1990's and did not do enough to protect consumers from the risk their product posed. Plaintiffs have already won decisions of $72 million, $55 million and $70 million this year in talcum powder lawsuit trials against Johnson & Johnson. This trend indicates that plaintiffs like Kennedy are in line for a favorable payout, though Johnson & Johnson's baby powder attorneys are still adamant that their client has done nothing wrong.
The Judicial Panel on Multidistrict Litigation (JPML) moved to consolidate federal talcum powder ovarian cancer lawsuits into an MDL in October. The move was made to help streamline discovery and the pretrial process for the hundreds, if not thousands, of talcum powder lawsuits that are expected to join the MDL. The JPML transferred the litigation to New Jersey, where there is already over 200 Johnson & Johnson's baby powder lawsuits pending in multicounty litigation in the Atlantic City Superior Court.
The New Jersey multicounty litigation has been the one place that Johnson & Johnson has been able to make headway in the nationwide litigation. In September, a judge dismissed two expert witnesses, saying that their testimony did not meet the Hill criteria. The two experts, both doctors, claimed that the evidence they were to present was scientifically sound, but without their testimony the two talcum powder lawsuits that were set to go to trial in September were both dismissed.
The MDL and multicounty processes are not necessarily connected, but it will be interesting to see how the scientific evidence backing baby powder cancer claims is treated going forward in federal court. The dismissal of the evidence in the MDL could mean serious consequences for the more than 2,000 plaintiffs that have filed claims with talcum powder attorneys. The MDL is still in the early process of coming together however, and a potential ruling on the validity of the scientific evidence against Johnson & Johnson is still a ways away.
For the time being, plaintiffs with talcum powder lawsuits like Alme Kennedy will have to wait and monitor how nationwide litigation progresses on the subject. If more decisions continue to go in the way of the plaintiffs, there could be a large lump sum settlement made to pay off claimants. Johnson & Johnson's baby powder attorneys have been historically dogged in their pursuit of exonerating their clients however, and a protracted legal battle is likely coming for all involved.
Information provided by TalcumPowderCancerLawsuit.com, a website devoted to providing news about talcum powder ovarian cancer lawsuits, as well as medical research and findings.