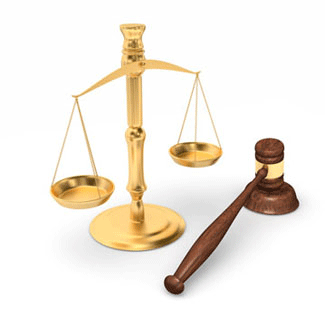 Talcum Powder Cancer Warnings Urge Consumers to Seek An Alternative
Consumers using baby powder that contains talc are at an increased risk to develop cancer and are being warned to seek an alternative
Thursday, June 28, 2018 - Women are suing Johnson & Johnson alleging that talc, the active ingredient in Johnson's Baby Powder caused their ovarian cancer. Others claim that Johnson's Baby Powder talc is contaminated with asbestos and is the cause of their mesothelioma, a rare form of lung cancer that develops over decades from breathing particles of asbestos. Two separate mesothelioma cases have concluded and juries have awarded over $150 million to the plaintiffs. News organizations have estimated that over 10,000 cases have been filed against Johnson & Johnson by cancer patients in the United States alleging that Johnson's Baby Powder has caused their ovarian or lung cancer. Johnson & Johnson steadfastly denies that their flagship cosmetic product, Johnson's Baby Powder causes cancer despite the fact that juries have awarded hundreds of millions of dollars to plaintiffs who claim it does. The company refuses to place a cancer warning label on its product, instead settling on telling consumers that Johnson's Baby Powder is for external use only. Other companies, however, have taken the initiative and have re-labeled their baby powder to reflect talc's potential to cause cancer.
Angel of Mine Baby Powder cancer warning label states, "Frequent application of talcum powder in the female genital area may increase the risk of ovarian cancer." Another, Spring Fresh Powder warns consumers, "Medical evidence suggests that women who use talcum powder as a feminine hygiene product run a greater risk of developing ovarian cancer." Plaintiffs point to these warning labels to indicate that others have accepted the fact that talc may cause cancer when applied to the genital area in women.
According to www.cancer.org, the International Agency for Research on Cancer (IARC) a division of the World Health Organization (WHO), has stated that "based on limited evidence from human studies of a link to ovarian cancer, the IARC classifies the perineal (genital) use of talc-based body powder as "possibly carcinogenic to humans." This alone could be enough to get talc placed on the State of California's Proposition 65 list of cancer-causing substances. Other studies of women who have died from ovarian cancer have found particles of talc embedded in their ovaries. When the baby powder is applied to a woman's genital area via sanitary napkins, diaphragms, condoms, or the direct application, particles of talc travel into the vagina, uterus, and fallopian tubes to the ovaries.
In light of the cancer dangers being linked to Johnson's Baby Powder talc, consumers are increasingly looking to alternatives to keep their babies dry and also for their personal hygiene use. Cornstarch is the leading alternative to talc and is a carbohydrate extracted from the endosperm of corn. Spruce.com describes cornstarch as "white powdery substance used for many culinary, household, and industrial purposes. In the kitchen, cornstarch is most often used as a thickening agent for sauces, gravies, glazes, soups, casseroles, pies, and other desserts. Cornstarch will also help absorb moisture from condensation and prevent a slimy texture from developing."
Information provided by TalcumPowderCancerLawsuit.com, a website devoted to providing news about talcum powder ovarian cancer lawsuits, as well as medical research and findings.