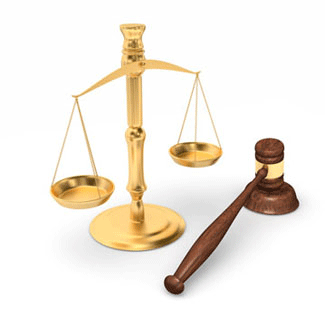 Talcum Powder Cancer Lawsuit Verdicts Exceed $300 Million
Recent $110 million talcum powder ovarian cancer lawsuit brings total to over $300 million
Monday, June 5, 2017 - Plaintiffs suing Johnson & Johnson have received several hundreds of millions of dollars in settlements because the company's two best-selling products, Johnson & Johnson's Baby Powder and Shower to Shower Body Wash have been linked to ovarian cancer in women. In separate judgements, women from around the nation, or the loved ones of those who have died as a result of using Johnson's Baby Powder, have successfully sued the company and received a total of over $300 million in financial compensation for their medical expenses, lost wages, pain and suffering and other compensatory damages related to their suffering.
The most recent court decision was a $110 million verdict in favor of a Virginia woman, 62-year old Loid Semp who was diagnosed with Ovarian cancer in 2012. Of the $110 million, $105 million was awarded for punitive damages stemming from the fact that Johnson & Johnson knew about the risks of ovarian cancer resulting from long-term use of the product and failed to warn consumers. In 2016, Californian Deborah Giannecchini was awarded $70 million from Johnson & Johnson in a similar case involving the long-term use of Johnson's Baby Powder in the genital area as a feminine hygiene solution. Earlier in the same year, the loved ones of Jacqueline Fox received a jury verdict of $97 million for causing her death from the usage of the same Johnson's Baby Powder. In all cases company memorandum showed that executives at Johnson & Johnson's knew of the product's cancer risks and did nothing except to refocus their marketing efforts on a seemingly (to the company) less well-educated female African American demographic, shaming them into thinking that it was socially imperative for them to use the product every day to "deodorize" themselves.
It is crystal clear that the long-term use of Johnson's Baby Powder can be linked to Ovarian cancer in women, and cancer warnings have been issued by cancer research groups and doctors. Despite this fact, Johnson & Johnson's continues to this day to fight against re-labeling their products to include an adequate cancer warning for fear that it would damage their multi-billion dollar brand. As a result, millions of American women, many African American, use Johnson's Baby Powder every day as a feminine hygiene product. On the website www.cancer.org, the organization warns against using talcum powders where the talc is mined in close proximity to asbestos mines. Asbestos is a known and proven carcinogen. Nearly all of Johnson's talcum imports are from cheap supplies mined in China, with little or no product safety requirements, adjacent to asbestos mines.
The St. Louis personal injury and product liability law firm of Onder, Shelton, O'Leary & Peterson, LLC represents plaintiffs who have suffered serious injury and the loved ones of those who have died in claims from across the country. Talc lawsuit attorneys from throughout the nation seek our experience and expertise in complex litigation matter such as talcum powder cancer lawsuits. Our firm represents talcum powder cancer patients on a contingency basis meaning that there is no fee unless we win for you and collect. Our resource to fight for you have been proven to be successful and are in place to immediately represent you. Our firm has successfully sued Johnson & Johnson and won over $50 million dollars in judgments for our clients.
Information provided by TalcumPowderCancerLawsuit.com, a website devoted to providing news about talcum powder ovarian cancer lawsuits, as well as medical research and findings.