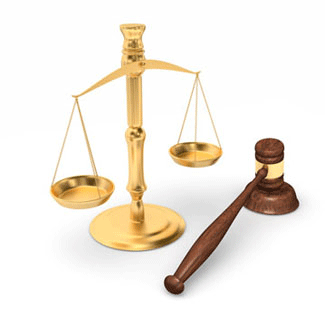 Study Weakens J&J's Talcum Powder Lawsuit Defense
A new study has discovered menopause may play a central role in invalidating research presented by Johnson & Johnson in talcum powder ovarian cancer lawsuits nationwide.
Monday, March 14, 2016 - A research study published in December, likely to be referenced in future talcum powder ovarian cancer lawsuits, is the first to assign the increased risk of ovarian cancer as a result of using talcum powder exclusively to premenopausal women and postmenopausal women that have employed hormone therapies. The study is also the latest to find the regular use of talcum powder by women increased their risk for ovarian cancer, by 33 percent in this case.
The study, published in the journal Epidemiology by lead author Dr. Daniel W. Cramer, investigated nearly 4,200 women regarding the effect talcum powder had on their risk of ovarian cancer. Dr. Cramer's research has already contributed to the filing of talcum powder ovarian cancer lawsuits, as he was among the first doctors to publish research concerning the product's link to the disease in the 1980's.
The test subjects in the most recent study were comprised of two roughly equal groups; women who have ovarian cancer, and those who did not. They were then questioned about whether they used talcum powder, and if so, how often. The study limits the women surveyed as either premenopausal or postmenopausal in conjunction with the use of hormone therapy, and from that group elicited a 33 percent increased risk in ovarian cancer for regular talcum powder users. The researchers posit the lack of this menopausal distinction as a possible reason that prior research elicited conflicting results regarding a connection between talcum powder and ovarian cancer. These same inconsistent results have been employed by J&J's talcum powder ovarian cancer attorneys as evidence for why the connection between their product and ovarian cancer does not exist. This study may go a long way toward dispelling that argument in future talcum powder ovarian cancer lawsuits.
In the face of mounting scientific evidence upon which hundreds of talcum powder ovarian cancer lawsuits have been filed, J&J has maintained that its talcum powder products have no connection to ovarian cancer. The research that J&J has presented in litigation related to the talcum powder ovarian cancer lawsuits defending their position will likely be challenged by the menopausal-related patterns revealed by Dr. Cramer's recent research. With the large number of talcum powder ovarian cancer lawsuits still pending around the country seeking talcum powder settlements, the findings from this study will more than likely make their way into the plaintiffs' evidentiary arsenal and be used to fight J&J's claims.
Much like the more than 1,000 plaintiffs around the country filing talcum powder ovarian cancer claims against manufacturer J&J, Dr. Cramer believes that there was ample evidence to warrant a warning label for talcum products concerning ovarian cancer even before this latest study. Women nationwide have filed lawsuits seeking talcum powder ovarian cancer settlements from J&J because of the company's failure to affix warning labels to their talcum powder products concerning a link to ovarian cancer.
In addition to the warning label claims, the plaintiffs also allege that J&J was aware of that their talcum powder products displayed a positive correlation with an increased risk in the contraction of ovarian cancer and deliberately decided against divulging that information to the consumers. Talcum powder ovarian cancer lawyers have produced internal documents sent from doctors to J&J that they claim proves the company was aware of the link.
Information provided by TalcumPowderCancerLawsuit.com, a website devoted to providing news about talcum powder ovarian cancer lawsuits, as well as medical research and findings.