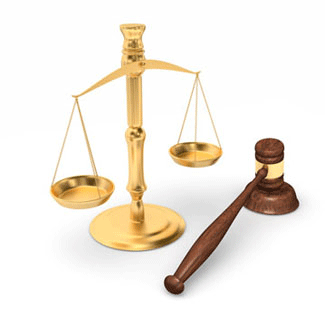 Stop Using Johnson's Baby Powder Immediately Until Further Testing Proves That It Is Safe
It would be a really smart idea to replace your cosmetic products that contain talc with others made from corn starch
Monday, May 6, 2019 - Companies like to talk about their product's risk/reward profile but it appears, however, that the makers of Johnson's Baby Powder may no longer wish to do so. Do people really need to use baby powder made from talc whose safety is now questionable when they diaper their babies or use on themselves after taking a shower? I can not think of a single reason why Johnson's Baby Powder should be used given the fact that people and especially women could be at risk for developing ovarian cancer and men and women could be at risk for developing mesothelioma, a cancer of the lining of the lungs that is the signature disease of asbestos.
Here's what we know. It is a fact that for more than half a century talc, the active ingredient in most commercial cosmetics, makeups and other products, is mined in close proximity with, if not adjacent to, asbestos mines in the United States, Italy, and China, the latter where product quality control standards are practically non-existent. Experts including Johnson & Johnson themselves know that cross-contamination can and does occur and that the presence of even the smallest particle of asbestos can cause cancer in humans. Talcum powder cancer lawsuit national expert attorneys representing families and individuals harmed by talcum products offer a free consultation before filing a claim.
Fact number two is that there really has never been an objective analysis of the talc that is used in cosmetics. One would assume that the U.S. Food and Drug Administration (FDA) would regulate cosmetics like baby powder, but they do not. The cosmetics industry is and always has been self-regulating and as such can set its own standards for an acceptable level of asbestos in their products, a responsibility in which the industry has abused and failed miserably.
Talc fact number three is that juries have awarded plaintiffs with ovarian cancer or mesothelioma billion of dollars in damages in recent years for their cancers caused by Johnson's Baby Powder, and over ten thousand more plaintiffs with cancer wait in the wings to take a crack at the company.
Fact number four concerns investigative news organizations like Reuters that have discovered that previously hidden Johnson & Johnson internal memos revealed at trials show that executives at the company not only knew that Johnson's Baby Powder contained asbestos as far back as the early 1970s, but also concealed the fact from the FDA. Executives at Johnson & Johnson continue to deny that Johnson's Baby Powder talc contains asbestos as well as denying that women develop cancer from using the product. The company also refuses to update the product's warning label to reflect ovarian cancer and mesothelioma risks or to voluntarily remove the product from the market pending further independent, objective testing.
It is time for consumers to take matters into their own hands and to stop using Johnson's Baby Powder until further testing on talc indicates that the product is safe. Talcum powder cancer may be an immediate health threat that millions of Americans need to be concerned about. In addition, there is not a single reason that I can think of where talc-based powders and cosmetics could not be replaced with corn starch, a more organically benign substance that demonstrates all the properties of talc such as creating smoothness and dryness. Johnson & Johnson should do the responsible thing and withdraw the product from the market pending further testing to verify that it is safe.
Information provided by TalcumPowderCancerLawsuit.com, a website devoted to providing news about talcum powder ovarian cancer lawsuits, as well as medical research and findings.