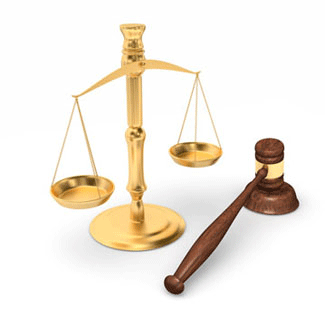 Slack Chinese Mining Regulations May Be To Blame For Talc's Asbestos Cross-Contamination
The same country that brought us contaminated drywall and asbestos-laced toys could well be responsible for Johnson & Johnson's contaminated talc supply
Monday, October 1, 2018 - Talc, the softest mineral in the world, is a naturally occurring mineral that is mined in close proximity often adjacent to asbestos mines in the United States and China. According to a 2015 report in the consumer safety organization website Fairwarning.org, "Talc is sometimes interlaced with asbestos, which can cause fatal diseases in those who inhale its microscopic, lung-scarring fibers." Fairwinds reports that asbestos has been found in talc used to make children's toys made in China where there are slack or non-existent asbestos contamination testing or laws. Chinese talc was tested and found to contain asbestos according to Dr. William Luongo testifying for the plaintiff who was subsequently awarded over $100 million for the mesothelioma caused by using and regularly inhaling Johnson's Baby Powder. Johnson & Johnson talc supplier Imreys Inc. was has been named in hundreds of lawsuits claiming that Johnson's Baby Powder contains asbestos. Rather than go to trial, Imreys has settled two lawsuits where they were named as the co-defendant with Johnson & Johnson for an undisclosed amount of money. One of those lawsuits netted 22 plaintiffs a grand total of over 4.6 billion dollars. Johnson & Johnson was able to successfully defend the other.
Asbestos, a well-established deadly carcinogenic mineral, could have been contaminating the world's talc supplies for decades. Asbestos increases the risk of a deadly type of cancer called mesothelioma. Researchers are now linking the increases in this type of cancer plus the explosion of ovarian cancer to asbestos in the talc used in cosmetic products including Johnson's Baby Powder. Lawsuits allege that not only does Johnson's Baby Powder contain asbestos, but also that company executive have known and hid that fact from the public or close to 50 years. Studies dating back to the early 1970's found particles of talc in the ovaries of women who had died from ovarian cancer.
Talc is used as the active ingredient in Johnson's Baby Powder and is valued for its ability to absorb moisture and make the skin feel smooth. These two qualities make it ideal for sprinkling liberally on a baby's bottom and thighs after a diaper change. There is no doubt that Johnson's Baby Powder provides the comfort that a baby and its mother desire. The problem is that talc is lighter than air and stays in the breathable air for hours after every application. A baby can be exposed to talcum powder fumes several times per day, every single day of their first two or three years of life, or until a baby no longer is in diapers whichever comes first. If talc every does categorically test positive for asbestos or if talc itself is ever deemed to be carcinogenic, a generation could be at risk for lung cancer 30 to 40 years down the road. Although Johnson & Johnson are denying that their talc supply ever contained asbestos, the chances that it did are extremely high.
Information provided by TalcumPowderCancerLawsuit.com, a website devoted to providing news about talcum powder ovarian cancer lawsuits, as well as medical research and findings.