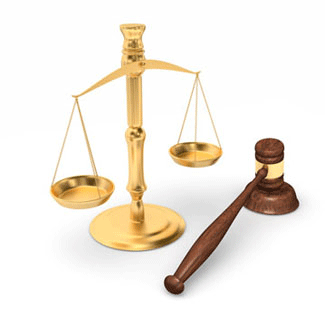 Plaintiffs Awarded $5.5 Billion for Their Baby Powder Cancer
The world is in stunned disbelief that a trusted icon, Johnson's Baby Powder, has turned out to be a deadly cancer-causing killer
Wednesday, July 18, 2018 - Jurors recently reached a unanimous verdict for 22 plaintiffs alleging that asbestos found in Johnson's Baby Powder caused their ovarian cancer. The jury awarded the 22 women over $5.5 billion dollars, mostly punitive damages for Johnson & Johnson's knowing for decades that their talc supply is contaminated with asbestos and failing to place warning labels on their products. How does a jury arrive at such an enormous amount of money to be given to plaintiffs in the form of punitive damages? While there is no one answer to this question one reason is to compensate the victims for their pain and suffering and other may be to garner national attention and alert others to stop using the product because it could be harmful to their health.
According to the St. Louis newspaper, The St. Louis Post-Dispatch web site, www.stltoday.com, jurors made the conscious effort to make sure Johnson & Johnson "gets the message." The Post-Dispatch quotes a juror after trial as saying, "jurors did not arrive at the $4.14 billion punitive damage amount by chance. They multiplied the roughly $70 million Johnson & Johnson earned selling baby powder in a recent year by the 43 years it's been since the company claimed the baby powder did not contain asbestos." Maybe the juror's maternal instincts kicked in as well when arriving at the number of punitive damages. Such an enormous jury award for punitive damages stems largely from Johnson & Johnson's targeting of mothers and babies for their asbestos-laced talcum powder with a callous disregard for the health and well-being of generations of Americans. There is no more innocent or vulnerable target market than women with their newborn babies, and company memos unsealed in court showed that the company was aware for decades that their baby powder talc supply was contaminated with at least trace amounts of cancer-causing asbestos. According to the lawyers, Missouri limits the amount of punitive damages to five times compensatory damages, which in this case were $500 million. Such an application to the award would reduce the $5.6 billion roughly in half. Rather than go to court, Johnson & Johnson's co-defendant, Imerys Inc., the company's supplier of talc, settled previously with the 22 women for an undisclosed amount said to be around $5 million assumed to go to each plaintiff. There are currently around 9000 cancer victims or the loved ones of those who have died from the disease that has engaged Johnson's Baby Powder cancer attorneys and are suing Johnson & Johnson for failing to warn consumers of what they knew.
Attorneys for the 22 plaintiffs are calling on Johnson & Johnson to issue a voluntary market withdrawal of Johnson's Baby Powder while more asbestos testing is done on the product and that the company should remarket the product using the cornstarch which is believed to be completely safe. Lawyers said that if neither is done the least the company should do to place warning labels on the product so that consumers can make an informed choice.
Source: https://www.stltoday.com/news/local/crime-and-courts/talc-cancer-verdict-of-billion-from-st-louis-jury-sends/article_c15e7f98-fce0-5a74-80ee-45371d5e98b1.html
Information provided by TalcumPowderCancerLawsuit.com, a website devoted to providing news about talcum powder ovarian cancer lawsuits, as well as medical research and findings.