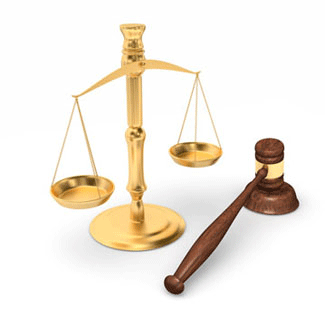 Plaintiff In First St. Louis Talcum Trial Reportedly Passed Away In October
In recent talcum powder ovarian cancer lawsuit news, the law firm representing the first plaintiff scheduled to stand trial against Johnson & Johnson over talcum powder cancer allegations reported that their client passed away from ovarian cancer on October 6.
Monday, January 18, 2016 - The first talcum powder trial in Missouri is set to begin in less than two weeks, but talcum powder lawsuit news has broken that the lead plaintiff will not be a part of the proceedings after she passed away this past October. The legal firm representing plaintiff who brought the lawsuit against talcum powder manufacturer Johnson & Johnson, 61-year-old Jacqueline Fox, reported a little over a week ago their client lost her battle with ovarian cancer on October 6, 2015.
The lawsuit Ms. Fox was bringing against Johnson & Johson was directly tied to the cancer that eventually took her life. Ms. Fox, along with hundreds of plaintiffs across the country, claim that the regular genital use of talcum powder over a number of years can lead to an increased risk in one's susceptibility to contractive ovarian cancer. Citing research studies that have been performed regarding the alleged connection since 1971, the plaintiffs claim that Johnson & Johnson should have either known about the risk their products presented to their consumers, or knew of the risk beforehand and decided to continue to market the product without the proper warning labels that would have alerted consumers to the potential risks.
Ms. Fox claimed that she had used talcum powder products genitally for more than 35 years before being diagnosed with Ovarian cancer at the age of 59. After her diagnosis, she underwent electronic microscope scans to investigate a possible connection between her condition and her use of talcum powder products. It was discovered after the scan that there were talc particles present in her cancerous ovaries.
Research conducted that looks into the connection between talcum powder and ovarian cancer have oftentimes pointed out that talc traveling up the vaginal and becoming embedded in the ovaries serves as the possible link between talcum powder and ovarian cancer. Ms. Fox's trial will be the first one in Missouri that brings this evidence proven in a patient before a court and before Johnson & Johnson to repudiate. The verdict of the trial is expected to make big talcum powder cancer lawsuit news upon its announcement.
Johnson & Johnson has claimed all along that it relies on research it has amassed that claims a link between talcum powder and ovarian cancer does not exist, or that there isn't strong enough evidence linking the two to warrant a warning label on their talcum products. While it is true that there are a number of studies that do support this position, the amount of contrarian views have built to the point that more than 700 lawsuits related to talcum powder and ovarian cancer have currently been filed in the U.S. There is also mention of talc as a potential ties to cancer on both the Food and Drug Administration and the International Agency for Research on Cancer's websites.
Ms. Fox's lawsuit will stand trial beginning on February 1 in the Circuit Court of the City of St. Louis, the first talcum powder case the court will hear out of dozens filed in the district. In other recent talcum powder ovarian cancer lawsuit news, more than 100 talcum lawsuits were recently consolidated into multicounty litigation in New Jersey, where Johnson & Johnson is headquartered.
Information provided by TalcumPowderCancerLawsuit.com, a website devoted to providing news about talcum powder ovarian cancer lawsuits, as well as medical research and findings.