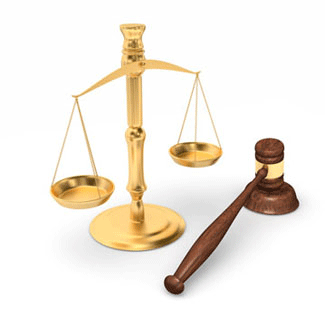 Ovarian Cancer is a Leading Cause of Death in African America Woman
We should know soon, possibly this week, if the majority of cases against Johnson & Johnson that allege Johnson's Baby Powder caused their ovarian cancer will go forward to trial
Tuesday, August 20, 2019 - African American women comprise the majority of 12,000 or so plaintiffs that have filed claims against Johnson & Johnson alleging that Johnson's Baby Powder caused ovarian cancer that they are dying from. According to Reuters.com, the reason that so many African American women are dying could be because Johnson & Johnson targeted them with advertising, race shaming the women into thinking that they needed to smell better "down there" to elevate their social status to that of white women. The abhorrent racism that internal company memos revealed at trial demonstrates has infuriated juries that have responded with hundreds of millions, even billions, of dollars in punitive damages rendered against the company in only a handful, less than 10, cases that have been adjudicated to their conclusions. In the summer of 2018, 22 mostly African American women, were awarded $4.69 billion for ovarian cancer the jury found was caused by the lifelong use of Johnson's Baby Powder for feminine hygiene. The amount may be reduced on appeal. Talcum powder cancer lawyers helping families and individuals nationwide and offer a no obligation free consultation.
12,000 more plaintiffs are waiting in the wings to tell their baby powder cancer stories, and that number could skyrocket if a Federal Judge in New Jersey decides this week that the science supports the claims of Johnson's Baby Powder ovarian cancer sufferers. Plaintiffs in cases that have been concluded have testified that they used Johnson's Baby Powder on a nearly daily basis for decades comprising most of their adult lives to smell better. Researchers and expert witnesses have concluded that talc is sufficiently carcinogenic to irritate the ovaries and lead to cancer when particles travel into the vagina and up into the ovaries are permanently trapped there. Particles of talc were found in the ovaries of dozens of women that died from ovarian cancer.
It would seem more than coincidental that African American women are developing ovarian cancer in large numbers and also that Johnson & Johnson targeted them with their Baby Powder advertising. When you think about it, what else is this particular demographic doing that increases their ovarian cancer risks? A study by the Gynecologic Cancer Risk Assessment Clinic found that only 22% of the African American women had a personal history of ovarian cancer in their family. The National Institute of Health reported that studies had too small an African American population to be statistically significant, however, the results of one study concluded "Because ovarian cancer is a leading cause of cancer mortality in African Americans, there is a clear need for additional studies in order to deepen our understanding of causative and protective factors in this population."
If the New Jersey judge determines that the science behind the talcum powder ovarian cancer link is insufficient, thousands of African American women with ovarian cancer could be left with no where to turn.
Information provided by TalcumPowderCancerLawsuit.com, a website devoted to providing news about talcum powder ovarian cancer lawsuits, as well as medical research and findings.