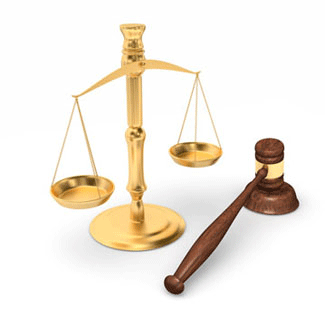 New Talcum Powder Lawsuit Trial To Begin This Week
The latest Johnson & Johnson's baby powder lawsuit will be heard before the City of St. Louis Circuit Court, the third of its kind this year.
Monday, September 19, 2016 - After Johnson & Johnson lost a $72 million award in February and a $55 million judgment in May, a third plaintiff is taking her talcum powder lawsuit to a St. Louis court this week in an attempt to recover damages from the health care giant in connection to her ovarian cancer diagnosis. The trial will once again take place at the City of St. Louis Circuit court, and likely spend around two weeks in an effort to discover whether Johnson & Johnson should assume responsibility for an ovarian cancer diagnosis connected to their talcum powder products.
Deborah Giannecchinni is the name of the woman who filed this Johnson & Johnson's baby powder cancer lawsuit against the company. She claims the defendant knew that their talcum powder products were linked to ovarian cancer and did nothing to warn consumers of the risk. As in earlier talcum powder lawsuits that have made it to trial this year, Giannecchinni's baby powder attorney will present evidence from more than 20 medical studies linking ovarian cancer and talcum powder and reveal internal Johnson & Johnson documents that prove the company was aware of the dangerous correlation. Giannecchinni used talcum powder as a genital hygienic for more than 40 years and believes that over that period it contributed to her contracting ovarian cancer.
Johnson & Johnson released a statement in advance of the trial sympathizing with plaintiffs who have brought baby powder cancer lawsuits against the company, but maintained that ample evidence exists that disproves a definitive link between talcum powder and ovarian cancer. The company pointed to two claims that were thrown out in a New Jersey court earlier this month as evidence that the science behind plaintiff claims is dubious at best. It also mentioned the two large awards granted plaintiffs before the court earlier this year and stated that the company was currently appealing those decisions.
Though much of the evidence remains the same from the first two lawsuits, the development of the New Jersey dismissals may prove a sizable wrinkle for talcum powder lawyers representing the plaintiffs in the upcoming trial. It was the first step backwards after a series of wins for plaintiffs in 2016, and the grounds for dismissal were linked directly to the efficacy of the scientific evidence presented. It is unknown how a jury will respond to the dismissal, which was the first of its kind to take place in response to the science behind talcum powder lawsuits.
However, Giannecchinni has to be confident going into a court that has awarded a combined $127 to talcum powder lawsuit plaintiffs this year. Her baby powder lawyers will still be armed with more than 20 medical studies demonstrating links between talcum powder and ovarian cancer, as well as internal documents proving that Johnson & Johnson knew about the research and did nothing to warn consumers. At the end of the day at least 9 of the 12 jury members have to agree on a verdict, so whichever side wins will have made their case convincingly. THe only question is whether or not the recent dismissals will be enough to derail the success talcum powder lawyers representing plaintiffs have had in St. Louis in 2016.
Information provided by TalcumPowderCancerLawsuit.com, a website devoted to providing news about talcum powder ovarian cancer lawsuits, as well as medical research and findings.