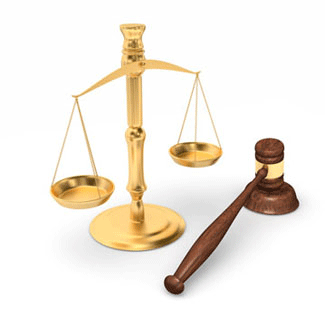 New Talcum Powder Lawsuit Filed In MDL
A Johnson & Johnson's baby powder lawsuit from Tennessee has joined the MDL proceedings in New Jersey.
Saturday, January 14, 2017 - A new talcum powder ovarian cancer lawsuit filed in Tennessee alleges that Johnson & Johnson failed to warn the plaintiff of the cancer causing elements of its talcum powder products. The lawsuit is the latest of more than 2,000 currently pending against Johnson & Johnson nationwide, all of which carry similar claims against the health care company. There are more than 20 medical studies being used as evidence by the plaintiffs, while Johnson & Johnson has continued to maintain that the company did nothing wrong in its dealings with talcum powder products.
The Johnson & Johnson's baby powder lawsuit was filed by Sebastian Ferman on behalf of his wife Carol Ferman who passed away from ovarian cancer. The lawsuit claims that the ovarian cancer contracted by Mrs. Ferman was aided by her use of talcum powder products to support feminine hygiene. The claim alleges that Johnson & Johnson had been aware of the connection between their talcum powder products and an increased risk for ovarian cancer, but decided against warning consumers in an effort to drive up profits and keep from damaging the marketability of the product.
Johnson & Johnson has seen a lot of evidence presented against their interests in the thousands of talcum powder lawsuits filed against the company. In addition to the more than 20 medical studies dating back as far as the 1970s linking talcum powder and ovarian cancer, baby powder lawyers have also discovered internal correspondence between doctors hired by Johnson & Johnson and the company in the 1990s that warned executives of the potential link. Plaintiffs claim that this establishes that the company knew of the risks in marketing its product as safe to use for female genital hygiene and chose not to fail its consumer base.
Three talcum powder cancer lawsuit trials took place in 2016, all of them resulting in large wins for the plaintiffs. A total of almost $200 million was awarded to plaintiffs in the trials, with Johnson & Johnson suffering huge losses that some are saying could lead to a lump sum settlement. In addition to these losses, talcum powder litigation around the country was consolidated into multidistrict litigation to expedite the proceedings for the thousands of lawsuits likely to find their way into the MDL. The Johnson & Johnson's baby powder lawsuit filed by Mr. Ferman is one of these claims that will be transferred into the MDL, which is centralized before the U.S. District Court for the District of New Jersey where Johnson & Johnson is headquartered.
Johnson & Johnson's baby powder cancer attorneys on both sides are also preparing for the latest trial to begin. The proceedings will get underway in late January with jury selection and the trial will begin and likely finish in February. All of the talcum powder lawsuit trials thus far have ended in less than a month, and the expectation is that the latest one will follow a similar path. The Ferman baby powder lawsuit has requested a jury trial, but it may be subject to a settlement or dismissal before that time comes as it will likely not be chosen as a bellwether case.
Information provided by TalcumPowderCancerLawsuit.com, a website devoted to providing news about talcum powder ovarian cancer lawsuits, as well as medical research and findings.