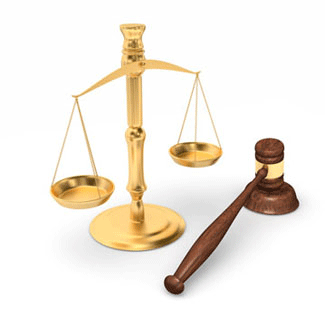 New Talcum Powder Lawsuit Filed In Illinois
A man filed a Johnson & Johnson's talcum powder cancer lawsuit on behalf of his wife who succumbed to uterine cancer in June of 2014.
Tuesday, July 5, 2016 - A talcum powder ovarian cancer lawsuit was filed in Illinois on June 29 by the husband of a woman who passed away from cancer allegedly connected to her prior extended use of Johnson & Johnson baby powder products. The plaintiff, Tod Alan Musgrove, filed the Johnson & Johnson's baby powder cancer lawsuit on behalf of his deceased wife Pamela N. Musgrove, claiming that the company had been aware of the connection between cancer and the their talcum powder products and neglected to responsibly warn consumers of the potential risk inherent in using the popular cosmetic.
The talcum powder cancer lawsuit filed by Tod Alan Musgrove is one of the most recent claims made in the U.S. Overall, more than 1,200 Johnson & Johnson's baby powder lawsuits are currently pending around the country. The talcum powder cancer attorneys that will help represent Mr. Musgrove will be pursuing allegations similar to those made nation wide. The most common complaint alleges that Johnson & Johnson had been made aware of more than a dozen medical studies linking their baby powder products and ovarian cancer and decided against affixing a warning label to the affected products.
Plaintiffs claim that this led to women who used the company's talcum powder genitally to suffer an increased risk for the contraction of ovarian cancer. Talcum powder attorneys claim that the failure of Johnson & Johnson to inform consumers of this potential for increased risk has led to a large number of women needlessly contracting ovarian cancer, which entitles than and their families to damages for the health care company's negligence that contributed to their conditions.
In the talcum powder cancer lawsuit, Mr. Musgrove claims that his wife used talcum powder for most of her life, from 1965 until she passed away in June of 2014. Mrs. Musgrove in fact died on June 29, 2014, exactly two years before her husband filed the talcum powder ovarian cancer lawsuit against Johnson & Johnson. The claim goes on to say that Mrs. Musgrove never indicated any apprehension at using the talcum powder products or noticed any labeling warning her of the cancerous link more than 20 medical studies have discovered to exist between talcum powder and ovarian cancer.
Mrs. Musgrove was first diagnosed with uterine cancer in 2012, and passed away two years later at the age of 49. Like many plaintiffs who have filed talcum powder ovarian cancer lawsuits, Mr. Musgrove believes that his wife may have avoided the product and its alleged ability to increase the risk for ovarian cancer had Johnson & Johnson attached warning to the product informing consumers of the medically researched ovarian cancer link.
The talcum powder cancer lawsuit by Mr Musgrove was filed in the United District Court for the Eastern District of Illinois. Though not as inundated with lawsuits like New Jersey and St. Louis, where the most Johnson & Johnson's baby powder ovarian cancer lawsuits are pending, the filing represents the geological diversity of the legal action being taken against the health care company over their allegedly cancerous cosmetic. Johnson & Johnson has maintained that their talcum powder products are not harmful, but recent jury decisions against the company and the steady growth of talcum powder lawsuits filed against them is ramping up legal pressure that may well lead to a lump sum settlement in the near future.
Information provided by TalcumPowderCancerLawsuit.com, a website devoted to providing news about talcum powder ovarian cancer lawsuits, as well as medical research and findings.