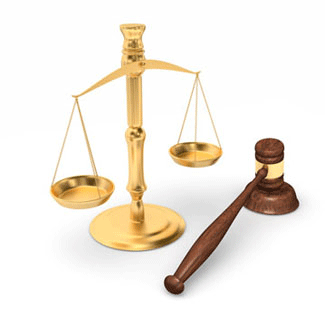 New Defendant Named In Baby Powder Cancer Lawsuit
Rio Tinto Materials Inc. is the latest mining company to be named as a defendant in a talcum powder ovarian cancer lawsuit.
Monday, September 12, 2016 - Rio Tinto Minerals Inc., the Australian and United Kingdom-based mining company, has been named as a defendant in a recent Johnson & Johnson's baby powder ovarian cancer lawsuit. They are a new target for plaintiffs looking to hold mining companies that manufacture talc responsible for ovarian cancer allegedly caused by baby powder, with most attention to date focused on the mining company Imerys Talc.
The talcum powder cancer lawsuit that named Rio Tinto as a defendant was filed in Louisiana and is one of more than 1,200 claims currently seeking damages for time and money spent living with ovarian cancer. Most of the claims allege that companies throughout the manufacturing line failed to warn consumers of the dangers posed by talcum powder when used genitally by women over a prolonged period of time. The two talcum powder lawsuits that have gone to trial thus far have faced Johnson & Johnson as the primary defendant and received a combined $127 in damages assessed to the plaintiffs in the cases.
Throughout the course of the talcum powder cancer lawsuits thus far, Johnson & Johnson has gotten most of the attention and has been picked out as the defendant that holds the most responsibility for failing to affix warning labels to their baby powder products. A large part of that attention can be attributed to baby powder lawyers discovering that Johnson & Johnson was alerted internally to the potential hazards talcum powder could pose in relation to ovarian cancer and decided not to take appropriate action. Mining companies have been named in the claims because of their role in the manufacturing chain that brought talcum powder to the consumer.
The mining companies that supplied Johnson & Johnson actually did affix warnings connected to the talc they mined in the past. In 2006, a number of companies delivered talc minerals to Johnson & Johnson with a warning alerting the company to the medical evidence that ha been mounting connecting the mineral to an increased risk of ovarian cancer. However the internal documents discovered by talcum powder attorneys detailing Johnson & Johnson's knowledge of these studies dated back to the 1990's, so they had already been aware of these issues by the time the mining companies applied warnings.
Despite some mining companies using the warning warning about ovarian cancer, Rio Tinto's official response to their inclusion in a talcum powder lawsuit was more in line with Johnson & Johnson's stance that there is no credible evidence linking the substance with the disease. The dealing with warning and medical studies by the mining companies may have taken the spotlight off them and placed it more squarely on Johnson & Johnson, but those companies are still named in most baby powder cancer lawsuits.
There is currently a motion to transfer a number of talcum powder cancer lawsuits into multidistrict litigation. The hearing session to decide on their fate will be held in late September before the Judicial Panel on Multidistrict Litigation. Talcum powder lawyers behind both the defendants and plaintiffs are supporting the consolidation of the lawsuits, though there are at least six options offered as the preferred federal court.
Information provided by TalcumPowderCancerLawsuit.com, a website devoted to providing news about talcum powder ovarian cancer lawsuits, as well as medical research and findings.