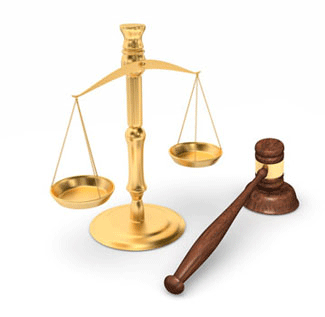 More Cosmetics Products Voluntarily Recalled For Containing Asbestos
The FDA seems to be taking a more active role in testing cosmetics products like Johnson's Baby Powder for the presence of cancer-causing asbestos
Tuesday, September 10, 2019 - Claire's Stores and Beauty Plus Global are coming under fire for selling cosmetics products that contain asbestos, a known carcinogen, to teenage girls. Moreover, it is a growing concern of Federal regulators that talc, the active ingredient in makeup sold to teenagers contains asbestos. According to Asbestos.com, Claire's recalled nine individual cosmetic brands in 2017 after being advised by The U.S. Food and Drug Administration (FDA) and Beauty Plus Global recalled 7 products. The most recent recall involved Beauty's City Color and Max Mell products, both of which tested positive for asbestos. The recall was voluntary on behalf of the company as the FDA can only advise and warn consumers and carry no recall or pre-market testing authority over the cosmetics industry, which is self-regulating. The four newly recalled products are: "City Color products include: Beauty Plus Global Inc. City Color Collection Matte Blush (Fuchsia) - SKU #849136008807, Lot No. 1605020/PD-840, Beauty Plus Global Inc. City Color Cosmetics Timeless Beauty Palette - SKU #849136012958, Lot No. 1510068/PD-C864RBeauty, Plus Global Inc. City Color Bronzer (Sunset) - SKU #849136016017, Lot No. 160634/PD-P712M, Beauty Plus Global Inc. City Color Shimmer Bronzer (Caramel) - SKU #849136017106, Lot No. 1612112/PD-840."
The cosmetics industry includes talc-based powders like Johnson's Baby Powder, as well as makeup and other beauty products which escape government regulation. Talc has been accused of being contaminated with asbestos as both are naturally occurring minerals that are mined with explosives near each other. The spotlight has been cast on the cosmetics industry in general by recent court settlements and the billions of dollars of punitive damages that have been awarded to plaintiffs by juries for ovarian cancer and mesothelioma that the plaintiffs have suffered and died from after a lifetime of using Johnson's Baby Powder. Most cosmetics like makeup, eyeliner, blush, etc, are also talc-based and the FDA is now finding asbestos in a growing number of these products. There are currently over 12,000 lawsuits pending against Johnson & Johnson, most of which claim that using Johnson's Baby Powder caused the plaintiff's ovarian cancer. The cases are currently under evaluation by a Federal judge in New Jersey to see if any of them can be consolidated into Multi-District Litigation to consolidated the discovery process and other pretrial procedures. Talcum powder cancer attorneys have vast experience in helping families and individuals suffering from talcum powder ovarian cancer and offer a free consultation.
In addition to the FDA recent asbestos testing, expert witnesses for the plaintiffs suing Johnson & Johnson have testified finding asbestos in talc. Dr. William Longo, a microscope researcher has been in the news as a plaintiff's expert witness and has found a particle of talc in bottles of Johnson's Baby Powder procured over the internet on eBay. Dr. Longo uses the liquid separation method of testing for asbestos that is more sensitive to finding asbestos than the ones used by Johnson & Johnson. Internal Johnson & Johnson memos revealed in court showed that the company fought the FDA when the agency suggested that Johnson & Johnson deploy the more sensitive testing method.