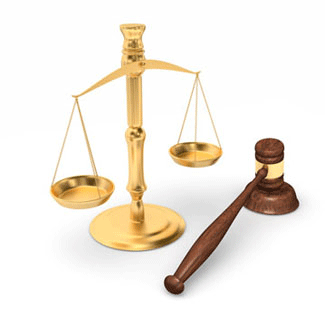 MDL Request Filed For J&J Baby Powder Lawsuits
A plaintiff who filed a talcum powder ovarian cancer lawsuit against Johnson & Johnson recently filed a motion to transfer cases nationwide into multidistrict litigation before a single federal judge.
Wednesday, July 20, 2016 - A motion to transfer nationwide talcum powder ovarian cancer lawsuits into multidistrict litigation was filed before the Judicial Panel on Multidistrict Litigation (JPML) on July 15. With well over 1,000 Johnson & Johnson's baby powder lawsuits currently filed in the U.S., the request to transfer the litigation into an MDL before a single federal judge seems to fall in line with many of the qualifications necessary to have a motion to transfer approved, including a large number of suits and common questions of fact in those filings.
The motion to transfer requests that the MDL be consolidated near St. Louis, Missouri in the U.S. District Court for the Southern District of Illinois. A large percentage of the country's talcum powder cancer lawsuits are filed in and around St. Louis, and the motion to transfer claims that the proximity of these cases to the requested federal court will promote litigative efficiency if the claims are transferred. Tanashiska Lumas, the plaintiff who filed the motion to transfer, believes that the hundreds of talcum powder cancer lawsuits around the country share enough similarities to necessitate a consolidated into multidistrict litigation.
The motion to transfer also requests that veteran U.S. District Judge David Herndon preside over the case, noting that he has years of experience in dealing with complex multidistrict litigation cases. The document notes that Herndon has been tasked with a talcum powder cancer lawsuit case already and that his familiarity with both the topic and MDLs in general will make him a solid fit to preside over the proceedings.
While the U.S. District Court for the Southern District of Illinois is the location requested on the motion to transfer, the possibility of the potential MDL being transferred to a federal court in New Jersey is likely not out of the question. Not only is New Jersey where Johnson & Johnson is headquartered, but there are also more than 130 talcum powder ovarian cancer lawsuits already filed in the state and consolidated into multicounty litigation. Illinois and New Jersey are likely the two most viable possibilities for where the JPML could potentially transfer the lawsuits.
Johnson & Johnson's baby powder cancer attorneys around the country have been filing lawsuits on behalf of plaintiffs who claim the health care company was negligent in not warning their consumer base of a carcinogenic link between their talcum powder products and ovarian cancer. When used genitally by women over a number of years, multiple medical studies have found that the risk factor for that individual to contract ovarian cancer can rise by as much as 33 percent. Talcum powder lawyers have produced internal Johnson & Johnson documents that demonstrate the company knew of these studies for decades and continued to neglect passing the pressing information onto consumers, many of whom now claim they contract ovarian cancer as a result.
These are the general claims made in most if not all the Johnson & Johnson's baby powder ovarian cancer lawsuits that will be up for consolidation before the JPML. The motion to transfer has not yet been given the date on which its hearing session will be held. The next two possibilities would be in September in Washington D.C. and December in Charlotte, North Carolina.
Information provided by TalcumPowderCancerLawsuit.com, a website devoted to providing news about talcum powder ovarian cancer lawsuits, as well as medical research and findings.