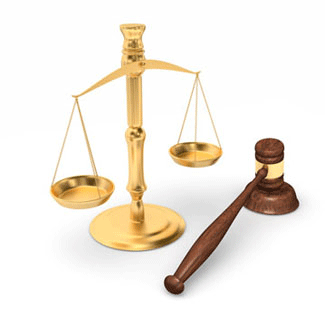 Lawsuits Allege Johnson's Baby Powder Might Contain Asbestos
Litigators for plaintiffs with ovarian cancer claim there may be asbestos, a known carcinogenic in bottles of Johnson's Baby Powder
Wednesday, October 11, 2017 - Litigators representing women suffering from ovarian cancer and the loved ones of those who have died from the disease are suing Johnson & Johnson claiming that there may be a link between their long-term use of the talc-based baby powder for feminine hygiene and ovarian cancer. The claims are based on studies dating back to 1971 when researchers found particles of talc embedded in ovarian cancer tumors and subsequently determined that the particles must have traveled up the fallopian tubes and lodged in the ovaries causing irritations that lead to cancer. According to www.npr.org, Dr. Daniel Cramer, a professor of obstetrics and gynecology at Brigham and Women's Hospital in Boston says that "women have about a 33% greater chance of developing ovarian cancer by using talc in their hygiene." A 2014 study of over 18,000 women by The Journal of Cancer Prevention Research concluded that "women using genital powder have a 20-30% increased risk of developing epithelial ovarian cancer."
Women suffering from ovarian cancer today may have been heavily exposed to asbestos contaminated talc daily for decades before the health risks of asbestos were recognized. Dr. Cramer's studies found asbestos in talc products and he wrote to Johnson & Johnson detailing his findings and recommending that the company put an asbestos warning label on its talc products such as Johnson's Baby Powder with talc. Talc products mined and imported from Korea, Pakistan, and China were found as late as 2010 to have been contained with asbestos. An FDA study into the matter came back inconclusive as many overseas talc mines refused to provide the agency with samples to be tested. Asbestos contamination as great as 20% was revealed in a 2015 court case against Colgate-Polmolive and plaintiffs were awarded $13 million for mesothelioma, not ovarian cancer. Nonetheless, the findings of asbestos, a known carcinogenic, in talc imported from souces believed to be safe in Korea, Pakistan, and China raises concern for all products that contain talc.
Talc is a mineral that is organically mined adjacent to asbestos mines. The Johnson & Johnson talc supplies come primarily from Chinese, Pakistani, and Korean talc mines. Given what is known about asbestos causing cancer, it is not a far stretch that talc supplies could have been cross-contaminated. Today's talc is strictly tested and monitored and certified to be asbestos-free, however, such was not the case before the asbestos-cancer link came to public light. Johnson & Johnson spokesperson spokeswoman Carol Goodrich said the FDA "requires specific testing to ensure that cosmetic talcum powder is free of asbestos." Goodrich went on to say in the interview with www.fiercepharma.com, "Since 1946 we (Johnson & Johnson) have required our suppliers to provide the purest quality talc and since 1977 specified that the talc has to be asbestos free. Those standards evolved into multi-dimensional monitoring of the talc we use, which we continue to maintain today. Historical testing of samples by the FDA, numerous independent laboratories, and numerous independent scientists have all confirmed the absence of asbestos in our talc products." Unsealed documents show that executives at Johnson & Johnson have known for decades that its talc products include asbestos fibers and that the exposure to those fibers can cause ovarian cancer. The talc used by J&J to make its products "is not now, nor has it ever been, free from asbestos and asbestiform fibers," according to the lawsuit filed on behalf of more than 50 women in St. Louis.
Information provided by TalcumPowderCancerLawsuit.com, a website devoted to providing news about talcum powder ovarian cancer lawsuits, as well as medical research and findings.