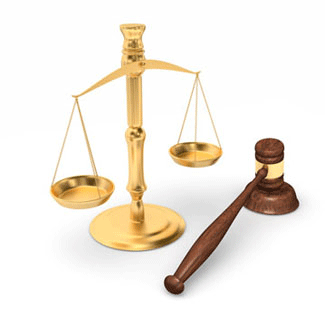 Law Firm Backtracks From Demanding Cancer Warning Labels For Johnson's Baby Powder
Cancer warning labels could have been required by California's Office of Environmental Health Hazard Assessment (OEHHA) which is tasked with alerting consumers of impending product health risks
Thursday, August 8, 2019 - A California law firm now wants to have the Proposition 65 case dismissed and no longer is seeking to have Johnson's Baby Powder included in the state's official list of products that cause cancer. The law firm's withdrawal of their original request has been met with approval by Johnson & Johnson attorneys who have now gone on the offensive and claim the law firm used their original request merely as leverage to benefit the plaintiffs they represent nationwide in baby powder cancer trials, and that the lawyers are "beating a tactical retreat" according to the Northern California Record. Lawyers argue that the plaintiff's withdrawal request of evidence of what Johnson & Johnson has been arguing all along; that their iconic brand of baby powder is safe and asbestos-free. "Now, with a fully developed record that shows what plaintiffs have known all along - that the products are safe ... Plaintiffs seek a voluntary dismissal for the patently improper reason of avoiding an inevitable adverse ruling on the merits."
Johnson & Johnson attorneys also pointed out that similar requests have twice been denied by the US Food and Drug Administration, however, talc is considered a cosmetic product and escapes the FDA's approval or oversight. The FDA cannot by law require a change to a cosmetic product's warning label. The cosmetics industry is self-policing. When the FDA did recently conduct independent consumer safety tests they found particles of asbestos in samples of talc-based cosmetics sold to teenagers through Claire Store. The retailer immediately withdrew the products in question from their stores. Talcum powder cancer attorneys are helping families nationwide harmed from talcum powder side effects causing cancer and offer a no-obligation, free consultation before filing a claim.
Johnson & Johnson could have been required to place a cancer warning label on bottles of Johnson's Baby Powder and Shower to Shower body lotion to continue to sell the product in the state. Doing business in California is paramount to any product's success as California is the worlds 4th largest economy in and of itself. The California Propositions 65, originally called the Clean Water Act, places certain products on an official list to warn consumers that they contain cancer-causing chemicals. According to the California Office of Environmental Health Hazard Assessment (OEHHA) "Proposition 65 requires California to publish a list of chemicals known to cause cancer, birth defects or other reproductive harm. This list, which must be updated at least once a year, has grown to include approximately 900 chemicals since it was first published in 1987."
Although California does not employ scientific means to determine which products to include, Prop 65 does force automatic inclusion if certain conditions are met. One such mandatory inclusive event is when the International Agency for Research on Cancer (IARC), a division of the World Health Organization (WHO), publishes an opinion statement of a study they have been conducting or their evaluation of other studies. Lawyers rationalized that Johnson's Baby Powder warranted inclusion on the California list based on a string of jury trials where plaintiffs were awarded billions of dollars in punitive damages for their claims that Johnson's Baby Powder caused their ovarian cancer and also by other plaintiffs that claim Johnson's Baby Powder contains cancer-causing asbestos and have developed mesothelioma.
Information provided by TalcumPowderCancerLawsuit.com, a website devoted to providing news about talcum powder ovarian cancer lawsuits, as well as medical research and findings.