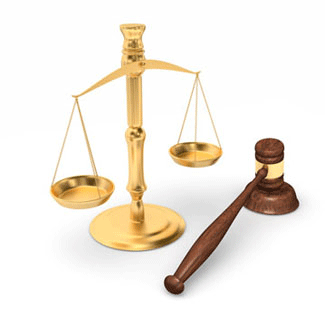 Juries Continue To Side With Plaintiffs That Claim Johnson's Baby Powder Caused Their Cancer
Another jury has found in favor of plaintiffs suing Johnson & Johnson accusing Johnson's Baby Powder of causing lung cancer
Friday, September 13, 2019 - D'Angela McNeill, of Red Bank New Jersey, was awarded $14.7 million of the total of $37.3 million awarded to a group of four plaintiffs that claim that a lifetime of regularly using Johnson's Baby Powder caused their mesothelioma, a rare and deadly form of cancer.
The plaintiffs group in the the baby powder lawsuit consisted of D'Angela McNeill-George, 41; Douglas Barden, 65; David Etheridge, 57; and Will Ronning, 46, all of whom claim that they developed a rare form of cancer of the lining of the abdomen called peritoneal mesothelioma as a result of using asbestos-contaminated Johnson's Baby Powder frequently, consistently and over a long period of years beginning when they were infants.
In one of the more definitive and conclusive decisions against Johnson & Johnson to date, App.com a division of USA Today writes: "The case in front of Middlesex County Superior Court Judge Ana Viscomi began June 23. A jury ruled that the baby powder was contaminated by asbestos and was defective as sold. Also, it ruled the cancer was substantially caused by exposure to the powder." Attorneys for Johnson & Johnson vowed to appeal the ruling in a trial that saw the defense called for a mistrial12 times and whose closing statement was stricken from the record by the judge.
Defense spokespersons claim that the expert witnesses that allegedly have found Johnson's Baby Powder to contain asbestos either lacked credibility, used faulty testing methods, or used samples of baby powder found on the internet that were unreliable. The defense argues that plaintiff expert witnesses lacked credibility because they had never found talc to contain asbestos before they were hired and paid millions of dollars to do so. Testing methods used by witnesses are said to be overly sensitive and to produce false-positive results. Finally, the defense refutes the samples of talc taken from bottles of Johnson's Baby Powder procured over the internet from "collectors" who loosely claim the baby powder bottles to be manufactured in the 1960s and 70s, or around the various times the plaintiffs allege to have used them, and that the bottles were never opened. As anyone who has ever used baby powder can attest, the only seal a bottle of Johnson's Baby Powder has is that the top and bottom of the lid slide one over another to line up the holes so that the powder can be squeezed out. Bottles of Johnson's Baby Powder are never really sealed to prevent contamination.
Juries continue to favor plaintiffs that are using expert witnesses to testify finding asbestos in samples of baby powder as well as introducing evidence that executives at Johnson & Johnson have known of the presence of asbestos in their talc supply and hid that evidence from consumers. Internal Johnson & Johnson memos dating back over 50 years show executive concern over the US Food and Drug Administration's suggestions that the company should adopt a stricter asbestos testing method over the one they were using. Memos also show how concerned the company was in knowing the more effective testing method would uncover asbestos and that baby powder sales and their brand would suffer if that happened.
Information provided by TalcumPowderCancerLawsuit.com, a website devoted to providing news about talcum powder ovarian cancer lawsuits, as well as medical research and findings.