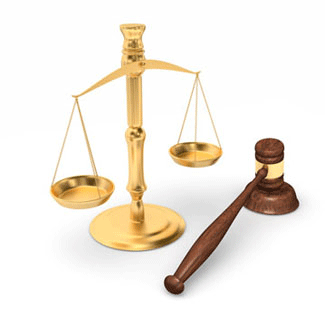 Judge's Decision Due This Week In Johnson's Baby Powder Cancer Daubert Hearing
A judges will determine if thousands of cases will be approved to proceed to trial
Saturday, August 10, 2019 - The importance of expert witnesses at trial that involve complex science cannot be overstated. Expert testimony is often the straw that breaks the camel's back and tilts a case in favor of the most credible expert's side. The opposite can be said when an expert fails to help their clients make their case. Expert testimony is so important that around 12,000 cases about whether or not Johnson's Baby Powder can cause cancer has been put on hold until ten expert witnesses give testimony, 5 from each side, and cross-examined before a judge. We will likely hear U.S. District Judge Freda Wolfson decision this week regarding whether or not there is sufficient scientific evidence for the trials to move forward. If there is the judge could consolidate the cases into multi-district litigation MDL to streamline discovery and expert testimony, as well as pretrial proceedings for these 12,000 cases that have been filed in federal court.
Everyone is waiting on the results of a now 2-week-old hearing where experts are being interviewed to determine whether or not talc, the main ingredient in baby powders and most women's cosmetics is carcinogenic. Approximately 80% of the nearly 15,000 cases that have been filed against Johnson & Johnson alone pertain to women who allege that their life-long use of Johnson's Baby Powder for feminine hygiene purposes substantially contributed to developing ovarian cancer. The remainder of the cases has been filed by both men and women that claim to inhale talc dust containing asbestos when applying Johnson's Baby Powder caused them to develop mesothelioma, a rare form of cancer of the lining of the lungs attributed mostly to asbestos exposure. Several mesothelioma baby powder trials have been decided in favor of plaintiffs in recent years in spite of the difficulties in proving that Johnson's Baby Powder was the source of their asbestos exposure.
Mesothelioma defense attorneys argue that there are many other possibilities for asbestos exposure including working in or frequently visiting an older building that has sprayed-on asbestos insulation, or working in an industry such as building construction and having contact with asbestos-related building materials such as caulking and joint compound, ceiling and floor tiles, heat resistant fabrics, and insulation used to cover furnaces and hot water and steam pipes, roofing shingles, siding shingles, textured paints and patching compounds used on wall and ceilings, walls and floors used with wood-burning stoves" according to the Center for Disease Control. Federal, state, and local government workers are at risk for asbestos exposure as they usually work buildings where asbestos was used as insulation on ceilings, walls, and water pipes.
Ovarian cancer is unique in that it would be unlikely that other sources of asbestos could be responsible for causing their disease. It is alleged that particles of talc can travel up through the vagina and into the ovaries becoming lodged there for decades and causing sufficient inflammation leading to cancer according to experts on the subject.
Information provided by TalcumPowderCancerLawsuit.com, a website devoted to providing news about talcum powder ovarian cancer lawsuits, as well as medical research and findings.