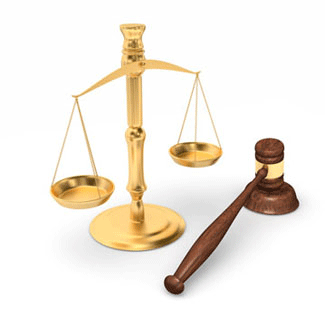 JPML To Hear Talcum Powder Lawsuits MDL Bid Tomorrow
The Judicial Panel on Multidistrict Litigation is set to hold a hearing session tomorrow that will determinine the fate of a number of motions to transfer before the panel, including one filed on behalf of nationwide talcum powder lawsuits.
Wednesday, September 28, 2016 - The Judicial Panel on Multidistrict Litigation (JPML) will hear a motion to transfer federal talcum powder lawsuits into an MDL tomorrow, fielding arguments for and against consolidation in addition to appeals for particular district courts to which the litigation could be consolidated. Both the original motion to transfer and the defense both support certifying the litigation into an MDL, though are split on potential destinations for the transfer.
If the JPML grants the request to consolidate the litigation into multidistrict litigation, it will place the talcum powder lawsuits included in the motion to transfer before a single federal judge to help expedite pretrial work on both sides. Talcum powder attorneys representing the plaintiffs and the defense will be able to coordinate on behalf of their clients and eliminate elements such as duplicate discovery and other impediments that could cost time if the lawsuits remained in their home district.
Multidistrict litigation exists to help advance large, complicated nationwide lawsuits through the legal process by combining them before a single court. It is different from creating a class action lawsuit, however, as creating an MDL does not combine all the lawsuits into one. Instead, all the Johnson & Johnson's lawsuits will remain individual but be able to join together before a single federal court to coordinate pretrial proceedings, the bellwether process and other developments that will benefit from the MDL process.
There are currently only 11 talcum powder lawsuits included in the motion to transfer, but if transferred that number could increase significantly given the hundreds of federal claims pending around the country. A number of talcum powder lawyers around the country have voiced concern regarding the consolidation on behalf of their clients as they feel in many cases litigation has progressed beyond the point of benefitting from multidistrict litigation. However, the JPML may rule that enough claims are early enough in their proceedings to warrant centralization.
The nationwide talcum powder lawsuits filed against Johnson & Johnson claim that the health care company failed to warn consumers about the ovarian cancer risk associated with its popular cosmetic. More than a dozen medical studies have been published linking talcum powder to ovarian cancer when used by women to support genital hygiene over an extended period of time. There have been opinions by experts in the field that are equally troubling, including a Harvard epidemiologist who claimed that up to 10,000 women a year could be contracting ovarian cancer as a result of talcum powder use.
Johnson & Johnson has maintained its innocence in the face of the lawsuits, claiming that it is relying on alternative studies that have not found a correlation between talcum powder and ovarian cancer. The health care company has lost two sizable judgments recently, with juries awarding to separate plaintiffs a combined $127 million in damages in 2016. A third trial will get underway at the end of September, though the defendants did get a good sign when a New Jersey judge threw out two talcum powder ovarian cancer lawsuits recently that were set to go to trial. It was the first win in a while for Johnson & Johnson, though nearing a multidistrict litigation transfer may not bode well for their future regarding the talcum powder lawsuits.
Information provided by TalcumPowderCancerLawsuit.com, a website devoted to providing news about talcum powder ovarian cancer lawsuits, as well as medical research and findings.