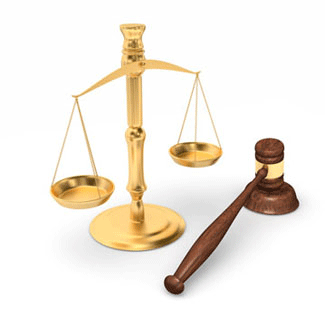 Johnson's Baby Powder Could Get a Cancer Warning Label Next Week
We will soon know if Johnson's Baby Powder will be required to carry a cancer warning label on bottles sold in California
Wednesday, July 31, 2019 - The State of California could require Johnson & Johnson to place a cancer warning label on bottles Johnson's Baby Powder the company's most iconic cosmetic brand. Doing so would surely send shockwaves around the world as California on its own has the fifth largest economy in the world recently surpassing the United Kingdom. Lawyers representing ovarian cancer and mesothelioma victims have sued the state to force talcum powder and specifically Johnson's Baby Powder to be included on the state's official list of products that contain chemicals that cause cancer. Recent court cases where jurors have awarded plaintiffs billions of dollars in punitive damages alleging that the talc in Johnson's Baby Powder caused the inflammations that led to the development in ovarian cancer and others have claimed that talc contains trace amounts of asbestos which cause mesothelioma, a rare cancer of the lining of the lungs. Since plaintiffs have prevailed in the California cases against Johnson & Johnson, lawyers have sued to enforce Proposition 65, "a 1986 voter-approved initiative, requires that manufacturers and retailers disclose the presence of carcinogens in their products or pay a $2,500 fine per violation" according to the Claims Journal.com. Lawyers claim that the cancer warning labels might have alerted their clients to stop using talcum powder and prevented their ovarian cancer. The law firm in question represents seven plaintiffs that have developed ovarian cancer or have succumbed to the disease and are suing Johnson & Johnson. Talcum powder ovarian cancer lawyers offer American families free consultations before filing a lawsuit claim against Johnson & Johnson.
Inclusion on the California Prop 65 cancer list is usually automatic as is the enforcement of product warning labels as a result. In another high-profile case, the State of California recently added glyphosate, the active ingredient in the world's most heavily used herbicide Monsanto's Roundup weedkiller, to its list of cancer-causing chemicals. The state's determination was automatic when the International Agency for Research on Cancer (IARC) proclaimed that glyphosate was "probably carcinogenic to humans." Monsanto successfully prevented the state from requiring Roundup cancer warning labels by arguing that the IARC's wording using the term "probably" cast enough doubt so as to not warrant a label and that doing so would violate the company's constitutional rights to enjoy a good reputation. I would imagine that talc would first have to be placed on the state's carcinogen list in order to force Johnson's Baby Powder to carry a cancer warning label.
The California warning label lawsuit also includes plaintiffs suing Claires Stores where the Food and Drug Administration recently found asbestos in talc-based cosmetics sold by them. The cosmetics industry is effectively self-policing and the FDA has no recall or approval authority however they do exercise a great deal of influence on cosmetics companies. Claire's Stores immediately pulled the asbestos-laden products off the market when alerted to the FDA's findings. Johnson & Johnson attorneys are arguing that the FDA has never found asbestos in their talc, however, however, one might ask the company how hard they really looked.
Information provided by TalcumPowderCancerLawsuit.com, a website devoted to providing news about talcum powder ovarian cancer lawsuits, as well as medical research and findings.