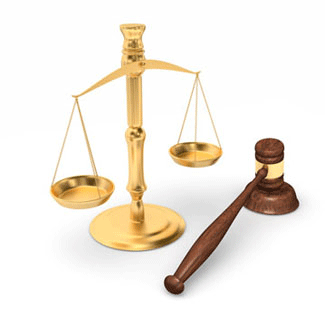 Johnson & Johnson's Billion Dollar Jury Award Appeal
Johnson & Johnson (JNJ) attorneys are confident that the verdict and the $4.69 billion jury award will be overturned
Friday, November 30, 2018 - There is perhaps no more important aspect of the current Johnson's Baby Powder Cancer situation than the appeal that is currently underway of the $4.69 billion dollar jury award for 22 women who developed ovarian cancer or have died from the disease. Even though both sides are confident that they will win the appeal, Johnson & Johnson's attorneys have stated that there are so many issues with the trial that they do not know which to appeal first. There are several issues that form the basis for Johnson & Johnson's appeal. However, Missouri talcum powder attorneys proved that Johnson and Johnson was responsible for each ovarian talcum powder case they brought to court and won.
According to Reuters, JNJ attorneys point to jurisdictional precedent that the case should not have been tried in Missouri. The company argues that the trial should be broken into 22 separate trials and that each should be held in the state where the individual plaintiff resides. The defense points to "a recent U.S. Supreme Court decision that severely restricted state courts' jurisdiction over injury lawsuits brought by non-residents against out-of-state companies," Reuters pointed out.
Also from an administrative standpoint, JNJ attorneys argue the verdict should be reversed since each of the 22 plaintiffs had individual and unique health experiences i.e. were smokers, lived around second-hand smoke, or had a family history of cancer etc., that each plaintiff has a different family history of cancer, and that each plaintiff's cancers was at a different stage. Yet another aspect of the jury's behavior that JNJ attorneys take issue with is the fact that they deliberated for less than a day after a five-week trial.
Legal scholars examining the trial point out that JNJ may have difficulty overturning the verdict or even in having the punitive damages reduced. The Reuters article explains that due to the fact that "the Missouri courts are historically plaintiff-friendly, the company must get the case certified to the supreme court in order to have a chance of winning their appeal," according to Lars Noah, a law professor at the University of Florida.
Mark Lanier, the plaintiffs' lawyer is confident that they can win if the company's appeal is based on the jurisdictional issue and points to JNJ's presence in the state of Missouri. "We have amassed hundreds of pages of evidence showing lobbying efforts and baby powder focus groups J&J conducted in the state," according to Reuters.
Women who have developed ovarian cancer from using Johnson's Baby Powder and Shower to Shower Bath Powder form the majority of lawsuits against the company and their talc supplier, Imreys Inc. Lawsuits against JNJ that have been successful in the past have alleged that talc itself could cause sufficient irritation if used regularly over several decades, to contribute to ovarian cancer. Studies of the ovaries of women who have died from ovarian cancer have found particles of talc embedded in them. Company memos show that JNJ executives were aware of this fact and chose to ignore the science, failing to warn consumers with a simple update to their product's label.
Information provided by TalcumPowderCancerLawsuit.com, a website devoted to providing news about talcum powder ovarian cancer lawsuits, as well as medical research and findings.