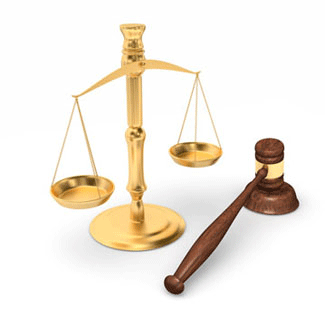 Johnson & Johnson Ordered to Pay Another $300 Million in Punitive Damages
The facts keep piling up that Johnson's Baby Powder contains asbestos that causes cancer and that the company has covered up their knowledge of the facts for decades
Monday, June 3, 2019 - A New York jury has ordered Johnson & Johnson to pay $300 million in punitive in addition to the $25 million in compensatory damages awarded to a woman with mesothelioma, a rare asbestos-related cancer of the lining of the lungs. $250 million in punitive damages is ten times the amount of compensatory damages and comes as no surprise. Ten times compensatory damages are viewed as the maximum that historically has been upheld on appeal. It seems like the ten percent extra was awarded to send an additional message to Johnson & Johnson to clean up their act and warn consumers of the cancer risk of using Johnson's Baby Powder. National attorneys helping women and families harmed by talcum powder cancer offer a free no obligation consultation before filing a talcum powder cancer lawsuit claim.
According to CNBC.com, the plaintiff's lawyers were confident of the verdict as well as their chances of being awarded a large sum in punitive damages. The lawyers had asked the jury for one billion in punitive damages. As with the other trials that have been decided in favor of men and women with cancer, the jury not only was given scientific evidence to support the claim of Johnson's Baby Powder containing asbestos, but also evidence that Johnson & Johnson executives knew that their talc contained asbestos and that the company deliberately used insensitive asbestos testing methods to conceal the exact saturation level of the known carcinogen. CNBC quoted the plaintiff's lawyer as describing the results of the trial with the following, "With this verdict, yet another jury has rejected J&J's misleading claims that its talc was free of asbestos," said Jerome Block, the lead trial attorney in the New York case. "The internal J&J documents that the jury saw, once more laid bare the shocking truth of decades of cover-up, deception, and concealment by J&J of the asbestos found in talc baby powder."
Of all of the new evidence that is breaking every week demonstrating talcum powder contains asbestos, none has been more convincing than the testimony of mineral mining insiders that have known all along that the methods used to mine asbestos cause cross-contamination with talc. One of the world's leading experts on asbestos, The Mesothelioma Asbestos Awareness Center (MAAC) has a firm and unwavering understanding of asbestos mining and just how talc supplies are contaminated. According to the MAAC, "Because talc and asbestos deposits are often found near each other in the earth, much of the talc supply is contaminated with these deadly fibers (asbestos and tremolite). Since asbestos deposits are found in and around many of these talc mines, as miners blast or dig at the talc, they may be disturbing the toxin."
In spite of Johnson & Johnson confidently vowing to have the verdict and the jury award overturned, their stated grounds for appeal may not hold water. According to CNBC, defense lawyers stated that they would appeal the verdict. "Decades of tests by independent experts and academic institutions repeatedly confirm that Johnson's Baby Powder does not contain asbestos or cause cancer." What is becoming evident with each trial is that expert witness testimony alleges that the testing methods JNJ and the "independent experts and academic institutions" used to test for asbestos were insufficiently sensitive to detect the presence of all but larger amounts of the substance and that the liquid separation method, would have shown positive results.
Information provided by TalcumPowderCancerLawsuit.com, a website devoted to providing news about talcum powder ovarian cancer lawsuits, as well as medical research and findings.