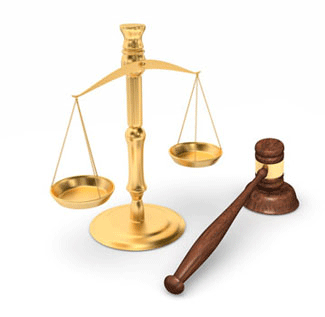 Johnson & Johnson Lied to the FDA When Asked if Their Talc Contained Asbestos
Juries are being told that cancer-causing asbestos has been found in the samples of talc they have tested and that Johnson & Johnson has known since 1957
Tuesday, September 17, 2019 - Evidence that is being presented at Johnson Baby Powder trials centers around two key issues. One is the testimony of expert witnesses for plaintiffs who have found that samples of Johnson's Baby Powder contain asbestos, a known carcinogen. The other plan of attack has been to introduce internal Johnson & Johnson company memos dating back decades that indicate that executives at the company have known about asbestos contaminating their talc supplies but chose to keep the dangers from the public. Both lines of reasoning were presented in the most recent trial that featured four plaintiffs who were awarded a total of $37 million in compensatory damages with a separate trial to determine what could be billions in punitive damages coming by the end of the year. Talcum powder lawsuit cases continue to be filed and handled by top national attorneys offering free consultation before filing a claim.
The plaintiff's experts were led by Suwanee, Georgia microscope researcher Dr. William Longo who testified that he identified asbestos fibers in samples of Ms. Weirick's baby powder. According to the Northern California Record.com, Dr. Longo testified "We found what I would call the anthophyllite (a form of asbestos) series with fibers and bundles in a 14.8-1 ratio." The plaintiff's attorney continued questioning Dr. Longo anticipating cross-examination to soften the impact. Dr. Longo testified that over 95% of his clients were plaintiffs and that he was earning over $500 per hour for his testimony. Dr. Longo earns over $1million per year testifying for plaintiffs against cosmetics companies like Johnson & Johnson. Dr. Longo testified that he used the liquid separation method of asbestos testing where the heavier particles sink to the bottom when spun in a centrifuge.
Internal Johnson & Johnson company memos that have been presented at trial showed that the more-sensitive liquid separation method of testing talc for asbestos that was proposed for use by the FDA was rejected by company officials. Investigative reporters at Reuter.com recently wrote a piece titled "JNJ knew for decades that asbestos lurked in its Baby Powder" detailing that from 1957 into the early 2000s Johnson & Johnson repeatedly referred to a substance using terms reserved for describing asbestos such as "fibrous and acicular, or needle-like, tremolite, fiberform, and rods," according to Reuters. Johnson & Johnson allegedly lied to the FDA as well when pressed to test their talc more aggressively. "In 1976, as the U.S. Food and Drug Administration (FDA) was weighing limits on asbestos in cosmetic talc products, J&J assured the regulator that no asbestos was "detected in any sample" of talc produced between December 1972 and October 1973. It didn't tell the agency that at least three tests by three different labs from 1972 to 1975 had found asbestos in its talc - in one case at levels reported as rather high."