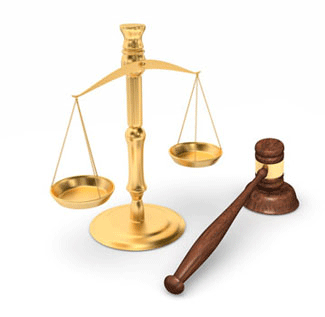 Johnson & Johnson is Too Big To Fail
The $40 million jury award against Johnson & Johnson barely puts a dent in the company's overall profitability
Tuesday, October 1, 2019 - Johnson & Johnson is a $340 billion company and will likely survive even if every Johnson's Baby Powder plaintiff is awarded millions in damages. The company will be around long after its opioid scandal has been fully litigated having already paid billions in fines and damages for over-selling dangerous, addictive pain killers. Johnson & Johnson's medical devices units including Ethicon, maker of the recalled Physiomesh Composite hernia repair mesh and also the DePuy Syntheses subsidiary that makes faulty knee replacement devices will likely be around long after the lawsuits are paid and forgotten. A certain level of failure is built into the balance sheets of products they make and even the most deadly are extremely profitable. Litigation expense is a pre-planned cost of doing business and if a company had to wait until they were sure that their products were 100% safe, life-saving medical devices would never get invented. Some products may fail up to 10 percent of the time and that still leaves hundreds of millions of dollars of profits after all legal challenges have been met. Talcum powder cancer attorneys representing families and individuals nationwide, offer a no obligation and free consultation before filing a claim.
What is the acceptable percentage of failure that a product may carry and still be considered worthwhile? Tens of thousands of women have been injured by the Essure birth control device, yet thousands more sware by the contraceptive device. Approximately 10% of lifetime smokers die from lung cancer yet cigarettes are still sold today. Johnson & Johnson is losing trial after trial to individuals that claim that Johnson's Baby Powder caused their ovarian cancer or mesothelioma. It seems that the only fight the company has left is to is keep a warning label, like the ones on packs of cigarettes, from bottles of Johnson's Baby Powder. Even with the warning, however, the company will continue to sell its iconic baby powder without missing a beat. Two competitive talcum powder companies have already voluntarily updated their warning labels to include the cancer warning. According to PRNewswire.com, "Angel of Mine Baby Powder, which is available at Dollar Tree stores, and Spring Fresh Powder, which is available at Walmart, with the following warnings, respectively: "Frequent application of talcum powder in the female genital area may increase the risk of ovarian cancer. Medical evidence suggests that women who use talcum powder as a feminine hygiene product run a greater risk of developing ovarian cancer." Johnson's Baby Powder has for decades carried the warning to keep the product out of the reach of children and not to breath the talc dust. Regulators considering an update to the Johnson's Baby Powder warning label should also consider forcing the company to remove the iconic baby picture that is on bottles that inaccurately implies the product's ultimate safety. Also, the name Baby Powder may have to be renamed to be Johnson's Talcum Powder and the company should not be allowed to target mothers and children in their advertising.
The State of California may be the first one to move to order warning labels on Johnson's Baby Powder if the product is included in the State's official list of products sold there contain cancer-causing chemicals. According to MedTruth.com "California's False Advertising Law, its Unfair Competition Law and Proposition 65, based on the purported contamination of the product. Proposition 65 requires companies to issue cancer warnings to the public if the business' products or operations may expose customers to known cancer-causing agents."