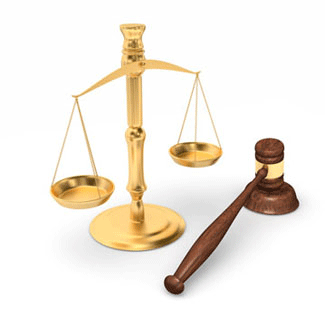 Johnson & Johnson Considered Testing For Asbestos in Talc A Disturbing Proposal
Johnson & Johnson adopted inadequate asbestos testing methods when asbestos concerns were first discovered decades ago
Monday, July 8, 2019 - Internal company memorandum revealed one by one over the last few years at trial, are leading juries to conclude that executives at Johnson & Johnson have known about the presence of asbestos in their talc supply for decades and rather than alert the public of the health hazard, covered up what they knew.
According to Asbestos.com, mesothelioma, a rare form of cancer affecting the lining of the lungs, was first connected with asbestos as a result of a South African study in 1960 that was commissioned to study the potential occupational hazard associated with asbestos mining. "During the course of the research, (scientists) found unusual pleural tumors in the bodies of asbestos workers." The results of the study were published in The British Journal of Medicine in 1960 detailing the 33 cases of asbestos-related mesothelioma. Other studies followed in the United States and England with similar results. According to Reuters, the earliest mentions of talc being contaminated with asbestos came around the same time in reports by a consulting lab. "They (the reports) describe contaminants in talc from J&J's Italian supplier as fibrous and "acicular," or needle-like, tremolite. That's one of the six minerals that in their naturally occurring fibrous form are classified as asbestos." Talcum powder asbestos cancer lawyers will represent all persons involved in a talcum powder lawsuit on a contingency basis, meaning there are never any legal fees unless we win compensation in your case.
The Reuters article published in late 2018, accuses JNJ executive of manipulating the FDA's actions when the agency attempted to encourage JNJ to adopt more sensitive testing methods to detect asbestos in talc. Instead, JNJ has maintained the less-sensitive testing that produces results that appear safe. This level of inadequate "self-policing" was in turn followed by most other cosmetics companies and as a result, asbestos is starting to show up in more and more cosmetics products including those used by teenagers. FDA attempted to get JNJ to adopt the more sensitive testing methods have been stonewalled to this day.
According to Reuters, a recent talcum powder asbestos plaintiff, 66-year old Donna Olson, was diagnosed with mesothelioma, cancer that affects the lining of the lungs and is the signature disease of asbestos. The plaintiff's expert witness Dr. William Longo, claimed to have found asbestos in Johnson's Baby Powder in samples that he tested using liquid separation method of finding smaller particles of asbestos. The liquid separation method can be 10 times as sensitive as the methods used by Johnson & Johnson and switching to it was considered a "disturbing proposal" by company executives. The memo read: "It looks like the FDA (Food and Drug Administration) is getting into separation and isolation methods, which will mean new concentration procedures open up new problems with asbestos and talc minerals."
Olsen was awarded over $300 million in punitive damages for her suffering and to punish Johnson & Johnson for their negligence. The next trial is due later in 2019 as trials are being fast-tracked in California due to the deteriorating health of plaintiffs with mesothelioma and ovarian cancer. Over 10,000 plaintiffs have filed asbestos cancer claims against Johnson & Johnson.
Information provided by TalcumPowderCancerLawsuit.com, a website devoted to providing news about talcum powder ovarian cancer lawsuits, as well as medical research and findings.