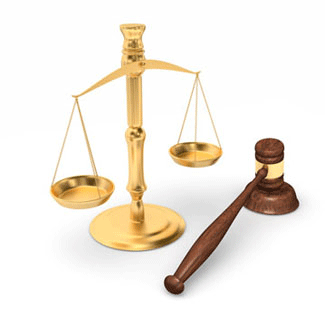 Johnson's Baby Powder's Incriminating Asbestos Memos
If internal company memos are to be believed, Johnson & Johnson has known for a long time that the talc supply used to make Johnson's Baby Powder contains dangerous levels of cancer-causing asbestos
Tuesday, June 19, 2018 - Johnson & Johnson is one of New Jersey's largest employers but that didn't stop a local jury from ruling against the company in the amount of $117 million in compensatory and punitive damages, in a recent bellwether baby powder/asbestos mesothelioma trial. A New Jersey jury decided that Johnson's Baby Powder contains asbestos, a known and deadly carcinogenic and that inhaling the talc dust during the day to day usages caused the plaintiff's cancer.
Soon after the first trial ended, another trial against Johnson & Johnson concluded in similar fashion when a Los Angeles woman was awarded $21.7 million in compensatory damages and an additional $4 million for having developed mesothelioma from inhaling asbestos-contaminated talc in Johnson's Baby Powder.
Last week Imerys Inc., Johnson & Johnson's talc supplier, settled a lawsuit against both companies, brought by 22 women claiming asbestos in Johnson's Baby Powder caused their ovarian cancer. As a result of the settlement, the trial is moving forward against Johnson & Johnson as the only defendant.
Lawsuits resulting in verdicts against Johnson & Johnson point to the incriminating company memos dating back to 1970 that demonstrate that company executives knew that their talc supply used in Johnson's Baby products was contaminated with asbestos, just not to what degree. JNJ executives and scientists corresponded with each other asking if the levels of asbestos that had been detected in their talc were "within the legal amount," and scientists recommended that the company prioritize their focus on "resolving the asbestos problem." Instead of correcting the problem the JNJ executives ignored the warnings of their scientists not to trust the talc's asbestos testing procedures that they deemed to be inadequate, the same asbestos testing methods in use today. Other internal documentation points to the company not only being aware of the asbestos contamination but also choosing to redirect their marketing efforts to target African American women, a demographic they thought to be less likely to know or understand the adverse health implications of using talc.
PDFs of the incriminating Johnson & Johnson company memos can be found at https://www.fairwarning.org/wp-content/uploads/2017/12/5TalcDoc.pdf.
Asbestos contamination and the resultant mesothelioma open a new front for cancer victims that wish to hold Johnson & Johnson accountable for their fraud and negligence for failing to warn consumers of talc's asbestos cancer risks. If you have developed ovarian or lung cancer and have used Johnson's Baby Powder regularly during the course of your lifetime, you should consult with a Baby Powder cancer lawyer and see if you qualify to file a claim. To date, Johnson & Johnson has already been forced to pay over $400 million dollars in compensatory and punitive damages to plaintiffs suffering from ovarian cancer. Studies have found particles of talc embedded in the ovaries of women that died from ovarian cancer.
Information provided by TalcumPowderCancerLawsuit.com, a website devoted to providing news about talcum powder ovarian cancer lawsuits, as well as medical research and findings.