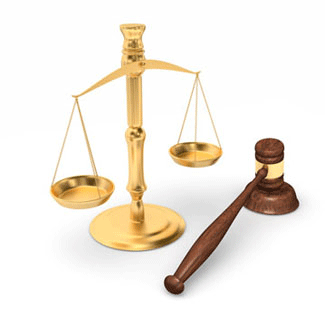 Inadequate Self-Policing May Have Led to Asbestos in Cosmetics Going Undetected
A lack of regulatory oversight encouraged cosmetic companies including Johnson & Johnson to look the other way regarding asbestos testing for decades
Wednesday, July 3, 2019 - The cosmetics industry is self-regulating and there are currently no laws that hold Johnson & Johnson as well as hundreds of other cosmetics companies accountable for the levels of asbestos in talc they sell to retail consumers. Environmental agencies and consumer health and safety advocates are outraged that nothing has been done over the years by the US Food and Drug Administration (FDA) to test cosmetics products for asbestos, a known carcinogenic substance. Millions of women and teenage girls have used cosmetics such as eye shadow, compact powder, and contour palette for decades and now all three of them have been found to contain asbestos and pulled from the market by the product's retailer, Claire's Stores. In addition, the FDA ventured into the regulatory arena and sent the industry a message when they tested and discovered asbestos in several brands of teenager's cosmetics sold by Claire's stores. Talcum powder lawyers are helping families Nationwide harmed by talcum powder ovarian cancer.
Cosmetics industry leaders like Johnson & Johnson, Colgate Palmolive, Avon Products and most other cosmetics manufacturers have lost court cases that alleged that their products contain asbestos. In spite of the mountain of evidence accumulating against them, the companies continue to stand behind their asbestos testing methods as complete and comprehensive. The problem is, however, they are not. The standard testing methods have been set by industry giant Johnson & Johnson and followed by everyone else in the industry, have proven to be inadequate to detect trace amounts of asbestos, levels sufficient to cause cancer. Expert testimony by Georgia microscope researcher Dr. William Longo indicates carcinogenic levels of asbestos in talc samples taken from bottles of Johnson's Baby Powder. When pressed to explain what measures the company takes to ensure the makeup products that remain on the market and are safe, Clair's spokesperson had difficulty profiling a specific answer. "All our cosmetic products are reviewed by two cosmetic safety assessors and undergo rigorous analysis and assessment before reaching consumers." The company did not even confirm that the independent testing companies test for the presence of asbestos. "Asbestos ends up in makeup because of poor regulations involving cosmetic-grade talc, which is also known as talcum powder." according to Asbestos.com.
While cosmetic retailers continue to claim that their products are safe, other independent researchers are coming to different conclusions. Dr. Ghassan Saed, Professor of Gynecologic Oncology Director of Ovarian Cancer Research Departments of OB/GYN and Karmanos Cancer Institue, Detroit MI. has conducted a study and determined that talc causes inflammation in normal and ovarian cancer cells. According to Cancer Therapy Advisor.com, Dr. Saed's team was able to determine how talc induced mutations in certain genes. Dr. Saed found that introducing the powder to cancer and normal ovarian cells increased their oxidative state. Some experts are skeptical of Dr. Saed's conclusions citing that there is no proof the cells within the human body necessarily will react the same way.
Information provided by TalcumPowderCancerLawsuit.com, a website devoted to providing news about talcum powder ovarian cancer lawsuits, as well as medical research and findings.