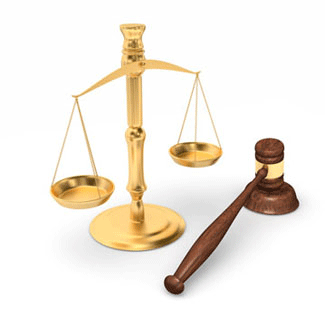 If You Are Concerned Over Johnson's Baby Powder Cancer Use Cornstarch
There is a cornstarch-based cosmetic for everyone's personal hygiene and beauty needs
Friday, July 19, 2019 - If you or a loved one has developed ovarian cancer or mesothelioma and have used Johnson's Baby Powder or Shower to Shower bath products on a regular basis for more than a decade, you may be entitled to file a claim against the manufacturer Johnson & Johnson. In the meantime, it is imperative that you and those that you love stop using talcum powder-based products until more is definitely known as to their safety. Court cases have alleged that Johnson & Johnson has abused their privilege of "self-policing" when testing their talc supply, much of which was procured from China, for the presence of asbestos. Johnson & Johnson is on record as saying that they relied on the asbestos testing of their suppliers such as China, a country with notoriously lax consumer product health standards. In addition, independent news agency Reuters claims that Johnson & Johnson has known about the presence of cancer-causing asbestos in their talc supply for decades and covered it up. The bottom line is that there is no explicit need to use talcum powder which can easily be replaced by corn starch powder if the need be. Talcum powder lawyers have vast experience representing families and persons harmed from talcum powder and provide free consultations with no obligation.
Before adopting a cornstarch powder regime, however, you should get to know a little about the talc substitute. First of all, know that you may be allergic to cornstarch when it binds to certain latex products like surgical gloves and condoms. If you do not have a specific allergy to cornstarch and latex consider replacing talc with cornstarch which in fact may provide even greater features than the talc you are used to using.
Using cornstarch-based powders on babies is the first place that mothers must consider the switch. Cornstarch is not as finely milled as talc and applying cornstarch does not raise the breathable cloud of dust that talc does, thus making it safer for you and your baby. Cornstarch powder has the same anti-chaffing properties as talc and will make baby feel drier and more comfortable with less irritation or diaper rash. Cornstarch based powders come in a variety of scents to make baby smell good also. Pureen brand baby powder is one of the leading basic cornstarch baby powder brands to try out.
Women should also consider replacing certain cosmetic products that have tested positive for asbestos with pure cornstarch alternative. Women are using cornstarch straight from the cupboard "by applying concealer under your eyes and layering powder on top a few minutes before blending." There are numerous YouTube videos describing this procedure that produces healthier, safer, and more beautiful results.
There are several leading brands of Cornstarch based cosmetic products on the market for men. Matte For Men is available online. "With improved moisture and odor absorption, this natural body powder for men will leave you feeling comfortable all day long. With added aloe, Man Powder will soothe skin and help eliminate chafing, while the light citrus scent keeps you from smelling like baby powder or a medicine cabinet. Perfect for use anywhere you sweat. "
Information provided by TalcumPowderCancerLawsuit.com, a website devoted to providing news about talcum powder ovarian cancer lawsuits, as well as medical research and findings.