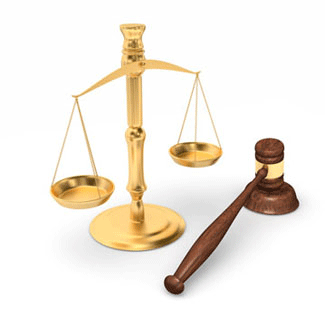 Government Health Agencies Question The Safety of Baby Powder
The warnings about Johnson's Baby Powder containing asbestos, a known carcinogen, are getting louder and louder
Thursday, February 7, 2019 - Reuters recently published an unambiguous and scathing investigative report entitled "Johnson & Johnson knew for decades that asbestos lurked in its Baby Powder." In the report, the news agency details the internal company memos and courtroom testimony that demonstrate that Johnson & Johnson executives knew for decades that their talc supply was contaminated with asbestos. From at least as early as 1971 and possibly before that, up to around 2005 Johnson's talc supply "sometimes tested positive for small amounts of asbestos, and that company executives, mine managers, scientists, doctors, and lawyers fretted over the problem and how to address it while failing to disclose it to regulators or the public." It was as early as 1957 that the company acknowledged that tremolite, a natural mineral that is found near talc and asbestos mines, was present in their talc supply. Testing conducted from 1972 to 1975 showed that Johnson's talc supply contained a "rather high" level of asbestos and memos show Johnson & Johnson hiding these findings from government regulators. The Reuters article also points out that the World Health Organization as being on record saying that there is no safe amount of asbestos and that even exposure to a microscopically small amount can cause mesothelioma. Talcum powder asbestos lawsuits have gained attention in the judicial court with recent lawsuits filed against Johnson and Johnson.
Reuters' condemnation of Johnson's Baby Powder has been read by other country's health agencies that are issuing talcum powder asbestos warnings to their citizens. Health Canada, the Canadian Health Organization, has issued a warning that talcum powder could pose a danger to the lungs and ovaries and stressed that Johnson's Baby Powder should be kept away from the face, and people, especially babies, should not breath baby powder fumes. In Nigeria, "the Consumer Protection Council (CPC), has cautioned consumers on the usage of a certain suspected contaminated Johnson's baby powder."
All agencies look to the jury verdict where 22 women were recently awarded a total of $4.69 billion for ovarian cancer that they are suffering or have died from. The women claim that talcum powder contained in Johnson's Baby Powder contributed to their ovarian cancer. Lawyers appealing the amount of the jury award argue that the trial should have been separated into 22 different cases since each defendant was from a different state in the US and had different family histories and different consumer behaviors. Some were smokers themselves and others were exposed to second-hand smoke. There were also other cancer-causing factors that may have contributed to their cancer.
After the trial, Reuters interviewed one of the jurors that gave a perfect example of how frequently and consistently she and others used Johnson's Baby Powder. "One of the women in the Missouri case, Krystal Kim, from West Chester, Pennsylvania, told Reuters she had been using J&J baby powder several times a day since she was 10. The now 53-year-old Kim said she put the powder on bed sheets, carpets, her hair, face and body and even on her dog."
Information provided by TalcumPowderCancerLawsuit.com, a website devoted to providing news about talcum powder ovarian cancer lawsuits, as well as medical research and findings.