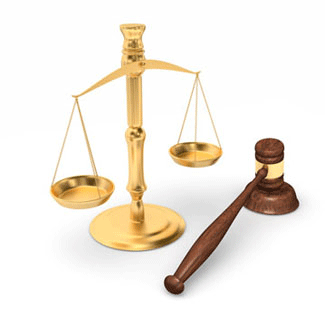 Expert Witness Says Imreys Talc Tested Positive For Asbestos
The evidence that Imerys talc supplies contain asbestos is confirmed by those who study the subject
Friday, August 31, 2018 - Now that a case has been settled that alleged Johnson's Baby Powder contains asbestos and is the cause of 22 women's ovarian cancer, people are interested in seeing if there will be any follow through from others suing Johnson & Johnson and their talc supplier Imerys. It is obvious that if the bellwether asbestos baby powder trial holds up to appeal virtually everyone will be able to claim that their cancer is due to their lifelong usage of the product. Following each trial as they proceed will give others encouragement and ideas as to where to look for evidence that Johnson's Baby Powder's talc is contaminated with asbestos.
One follow-up trial currently underway has been brought by 59-year-old Carolyn Weirick, who was diagnosed with pleural mesothelioma in 2017. Weirick claims that Johnso's Baby Powder caused her malignant pleural mesothelioma. The lawsuit names Johnson & Johnson and their talc supplier Imerys as defendants. An interesting and important note is the findings of asbestos in the talc supply of Imerys before selling it to Johnson & Johnson.
An expert witness called by the plaintiff testified that his tests found asbestos in talc samples taken from mines in Italy and Vermont. Both mines are Johnson & Johnson talc suppliers. Dr. Steven Compton found that 8 in 10 Italian samples, as well as six out of seven taken in Vermont, tested positive for asbestos. Such findings had led Imreys to settle the previous lawsuit for $5 million for each of the 22 plaintiffs before the $5.69 billion dollar jury award. Jurors in previous asbestos baby powder trials have awarded enormous punitive damages as internal JNJ company memos indicate that company executives knew of the asbestos talc linkage and did nothing to warn consumers.
Dr. Comptom's credibility seems to be beyond reproach and he is advertised to be willing to provide expert witness testimony. His biography lists him as a "Ph.D. physicist with experience in materials science, microscopy, industrial hygiene and environmental forensics. He specializes in the identification of unknown material for general characterization or comparison to a known material of interest. Steve is an expert in microanalysis of asbestos, carbon black, and fly ash while focusing on the analysis and characterization of both airborne and settled dust and debris."
It is widely believed that the positive outcome for the 22 plaintiffs suing Johnson & Johnson for cancerous asbestos contamination in their iconic brand of baby powder, has opened the floodgates for lawsuits to come. Experts estimate that the number of lawsuits claiming that Johnson's Baby Powder caused their cancer could be in excess of 10,000 new cases per year. Those diagnosed with ovarian cancer or mesothelioma are turning to experienced baby powder cancer attorneys to seek the compensation they deserve and also to hold Johnson & Johnson accountable for acting with malice, oppression, and fraud.
Information provided by TalcumPowderCancerLawsuit.com, a website devoted to providing news about talcum powder ovarian cancer lawsuits, as well as medical research and findings.