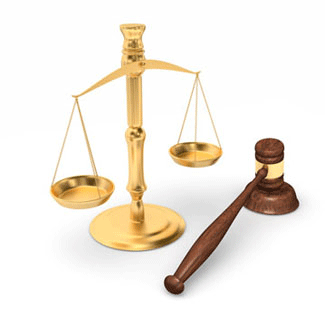 Cancer.org Has No Idea If Talc Causes Cancer
One would think that a leading organization dealing with cancer would make a greater effort to get to the bottom of the talcum powder-cancer mystery
Thursday, October 18, 2018 - In order to get to the bottom of whether or not talcum powder causes cancer, I have been reviewing several of the leading medical and scientific websites that have weighed in on the matter. Billion dollar jury awards aside for the moment, what are the nation's leading experts saying about Johnson's Baby Powder causing cancer? Here is an update on what one organization has to say.
WWW.cancer.org makes the distinction as to what type of powder we are talking about. There is talcum powder that contains asbestos and talc that does not. The website states: "Talc that has asbestos is generally accepted as being able to cause cancer if it is inhaled." It is generally assumed that talc that is used in cosmetics has been tested to be asbestos-free however that is unclear. Lab studies on various types of rodents have shown tumor formation when exposed to asbestos-free talc. The suggestion that asbestos-free talc may cause ovarian cancer has been raised when particles of talc showed up in the ovaries of women who have died from ovarian cancer. Other studies have shown mixed results as "these types of studies can be biased because they often rely on a person's memory of talc use many years earlier. One prospective cohort study, which would not have the same type of potential bias, has not found an increased risk. A second found a modest increase in the risk of one type of ovarian cancer." The hardest part of pinpointing one particular substance as the cause of cancer is that most people are exposed to multiple sources that could have contributed to cancer. An example would be the elevated rate of lung cancer in mine workers mining talc as they also come in contact with asbestos as well as radon.
Cancer.org respects the opinions of "expert agencies" regarding what they have to say about talc being carcinogenic. The first agency that is highlighted is the International Agency for Research on Cancer (IARC), a division of the prestigious World Health Organization (WHO) whose goal it is to identify the causes of cancer. "Based on limited evidence from human studies of a link to ovarian cancer, IARC classifies the perineal (genital) use of talc-based body powder as "possibly carcinogenic to humans."
Cancer.org concludes that it is unclear whether or not talc that does not contain asbestos causes cancer, however, that there appears to be a slight increase in the risks for ovarian cancer specifically. The organization recommends that consumers avoid or limit their exposure to talcum powder until more research is conducted.
Lawsuits against Johnson & Johnson have alleged that Johnson's Baby Powder is the cause of ovarian or lung cancer have been tried and have concluded. Most lawsuits have been decided in favor of plaintiffs, one with a jury award in the amount of over $4.6 billion dollars. The lawsuits allege that talc either caused the plaintiff's cancer or was contaminated with cancer-causing asbestos. While the science seems to favor talc being non-carcinogenic, internal JNJ memos decades earlier were uncovered at trial showing executive's concern with the asbestos level in their talc supply and how best to keep this information from the general public.
Several of the jury awards have been overturned on procedural or jurisdictional grounds and new trials are scheduled. Talcum powder lawsuit center website offers information in regards to baby powder ovarian cancer and attorneys representing consumers affected by Johnson & Johnson baby powder products.
Information provided by TalcumPowderCancerLawsuit.com, a website devoted to providing news about talcum powder ovarian cancer lawsuits, as well as medical research and findings.