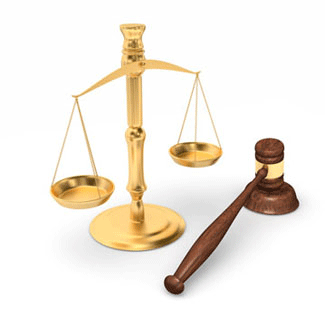 Cancer Scientists and Leading Scientific Studies Lean Toward a Talcum Powder Ovarian Cancer Connection
The evidence of an ovarian cancer talcum powder link adds up as more and more scientific studies become available
Monday, October 30, 2017 - Ovarian cancer, like breast cancer, is an insidious disease that strikes fear into the heart of women the world over. The American Cancer Society estimates that about 14,000 of the 22,440 women diagnosed with ovarian cancer in 2017 will die from the disease. The high death rate from ovarian cancer may be attributable to the fact that the symptoms of the disease in its early, treatable stages is often mistaken for normal menstrual pain and overlooked until the disease has spread to vital organs in the body. While there are many potential causes of ovarian cancer, the long-term use of talcum powder by women in the perineal region of the body is cause for concern and researchers are providing ample evidence of a possible connection.
Scientific studies from a number of credible sources indicate that there may be a link between the long-term use of Johnson's Baby Powder with cases of ovarian cancer in women. The Journal of the National Cancer Institute has stated, "Perineal use of talcum powder has been positively associated with ovarian cancer risk in a number of case-control studies." One of the leading cancer authorities, the American Center for Cancer Research has come to some striking conclusions on the matter and plaintiffs suing Johnson & Johnson are using these findings and others in court. The ACCR found that studies of the use of talcum powder in the female genital region indicate an approximately 30% increase in the risk of ovarian cancer for those with long-term exposure. The ACCR also points out that talc is a naturally occurring mineral that is mined in close proximity with asbestos, a known carcinogenic and before 1976 talc was commonly contaminated with asbestos. Since most of the talc used by Johnson & Johnson is imported from foreign soil including China, Pakistan, and Korea, it is difficult to get an exact reading on whether or not talc sold today is contaminated with cancer-causing asbestos. The FDA claims that since 1976, cosmetic talc products sold in the United States are asbestos free.
While asbestos contamination increased the likelihood of a woman developing ovarian cancer, is not necessary that it be present. Talcum powder independent of other contaminants is slow to break down and can cause irritations in the lungs or ovaries that can lead to cancer developing. The International Agency for Cancer Research has concluded that talc-based powders used by women for hygienic purposes on a long-term basis, exposes a woman to a 20 to 30 % greater risk of contracting ovarian cancer. The IARC has designated talcum powder used for this purpose, "possibly carcinogenic to humans."
In 2008 the Food and Drug Administration (FDA) stopped just short of requiring Johnson & Johnson to place cancer warning labels on their products containing talc when the agency denied a petition by the Cancer Prevention Coalition and instead issued a statement saying it is possible talc, "may elicit a foreign-body-type reaction and inflammatory response that, in some exposed women, may progress to epithelial cancers." CPC chairman Dr. Samuel S. Epstein is also quoted as saying that the FDA has been lax in forcing Johnson & Johnson to sufficiently warn consumers of the cancer link to talc. The CPC presented a citizen's petition to the FDA, endorsed by leading oncologists and the scientific community, "Seeking An Ovarian Cancer Warning On Talc Products Used By Premenopausal Women for Genital Dusting."
Information provided by TalcumPowderCancerLawsuit.com, a website devoted to providing news about talcum powder ovarian cancer lawsuits, as well as medical research and findings.