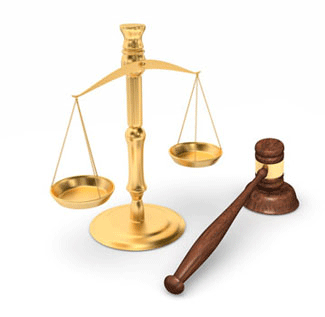 California Couple Awarded $40 Million For Talcum Powder Mesothelioma
Juries are tending to agree with plaintiffs and their experts that allege that Johnson's Baby Powder contains asbestos that caused their mesothelioma, a sufficiently rare disease
Wednesday, October 2, 2019 - Yesterday a Los Angeles jury awarded 71-year old Nancy Cabibi and her husband Phil $40.3 million for the pleural mesothelioma the plaintiffs suffer from due to a lifetime of inhaling Johnson's Baby Powder and Shower to Shower dust. The jury took 6 days of deliberation to render their well-thought-out verdict. According to MyNewsLa.com, Nancy suffered terribly over the last few years. "Nancy was diagnosed with mesothelioma in 2017 and has undergone surgery, chemotherapy, radiation, and immunotherapy." Nancy tested positive for tremolite and anthophyllite asbestos, two carcinogens that have been linked to Johnson's Baby Powder and Shower to Shower, according to MY LA. Lawyers for Johnson & Johnson argued that the plaintiff came into contact with asbestos during her years of living in an industrial section of Los Angelos, not from breathing talc dust. The verdict is the latest in a string of loses for Johnson & Johnson regarding the presence of asbestos in Johnson's Baby Powder. In September 2019, a New Jersey jury awarded $37.3 million to four plaintiffs who claimed the Johnson & Johnson's iconic brand of baby powder contained asbestos that caused them to develop mesothelioma. Talcum powder cancer lawyers provide legal representation for anyone involved in a talcum powder cancer lawsuit on a contingency basis and offer a free no obligation consultation before filing a claim.
Most of the 12-14,000 cases that are on file against Johnson & Johnson are by women who claim that Johnson's Baby Powder caused them to develop ovarian cancer. More and more plaintiff's, however, look to inhaling Johnson's Baby Powder talc dust contaminated with asbestos as the most probable source. Asbestos made worldwide headlines in the 1970's when asbestos miners started to die from an unknown form of lung cancer at an alarming rate from inhaling the organically mined compound daily. Asbestos was then found to be an essential component of home and building insulation and millions of tons were sprayed on walls and ceiling of government buildings. It took the better part of the 1980's to clean up the asbestos mess and plaintiffs with mesothelioma today can attest that they never lived or worked in a building where they could have come into contact with the carcinogenic material. Experts have found asbestos in samples of Johnson's Baby Powder that were tested and the company even admits as far back as the late 1950s that they would have to perform public relations damage control should the public ever become aware of the high levels of asbestos in talc.
Mesothelioma is a deadly disease that affects the lining of the lungs, cutting, scarring and stiffening the delicate lung tissue called alveoli whose elasticity is essential to normal breathing. Mesothelioma is irreversible and the disease slowly suffocates its victims. In addition to Johnson's Baby Powder, the FDA has recently tested cosmetic samples and found asbestos in women's and girl's cosmetics such as makeup, eyeliner, and lip gloss. Talc is a preferred substance for cosmetics for its smoothness, absorption properties and also its ability to contain fragrance. Women are being urged to try and replace their talc-based cosmetic products with those that contain corn starch, a safer and as effective an ingredient.