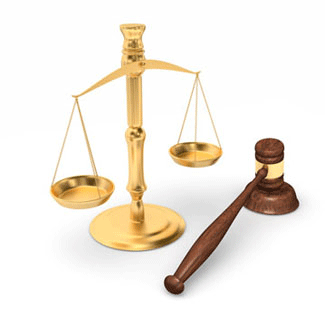 Baby Powder Asbestos Link
A New Jersey Jury has found that Johnson & Johnsons Baby Powder contains cancer-causing asbestos and ordered the company to pay a New Jersey man $80 million
Monday, May 7, 2018 -
Jury Finds Baby Powder Contains Asbestos
In April 2018, a New Jersey jury awarded $80 million in punitive damages to a man that claimed his everyday use of Johnson's Baby Powder caused his cancer, mesothelioma. The verdict assigned 70% of the responsibility to Johnson & Johnson, and 30% to its talc/asbestos supplier Imery. Court documents showed that executives at the cosmetics conglomerate knew decades ago that their number one money-making product contained trace amounts of asbestos, a known killer, and did nothing to warn the public. Instead, the company redirected their marketing efforts to target African American women, a demographic the company felt was less well-informed and more likely to use their product. The marketing focus turned from using baby powder on a baby's diaper to meeting African American women's feminine hygiene needs. These women were told through one of the most extensive cosmetic advertising campaigns in history, that using baby powder products would help keep odor away, and should be used as a feminine hygiene deodorant.
The findings in the Johnson & Johnson Baby Powder asbestos case may very well be president setting and referred to by the thousands of women suing Johnson & Johnson for causing their ovarian cancer. Men suffering from mesothelioma that have used Johnson's Baby Powder for an extended period of time are encouraged to call Johnsons baby powder cancer lawyer to seek the compensation they deserve.
Baby Powder Thought to be Safe for Decades
Johnson & Johnson's flagship product, Johnson's Baby Powder, introduced in 1894, has been advertised and marketed as containing nothing but ingredients so safe and pure that the company encouraged its use on a baby several times a day, an obvious reference to saying you should use it with every diaper change to reduce chafing and diaper rash. Another reference was that if the product was good enough to be used on your baby it is also safe enough for a woman to use for the purposes of feminine hygiene. And millions of women did. Over the period of the 1900 - 2000, hundreds of millions of women used the product daily. Today, over 10,000 of these women have come forward with their Johnsons Baby Powder attorney and have filed suit against the company claiming that the everyday use of the product is responsible for their ovarian cancer.
What is in Johnson's Baby Powder?
Johnson's Baby Powder is made from Talc, a naturally-occurring mineral mined from the earth. The three components of talc are magnesium, silicon, and oxygen. Talc is refined into a powder by crushing it to the point it becomes barely heavier than air as anyone who has ever used baby powder and choked on the dust can testify. Baby powder also contains scents such as rose or vanilla fragrance. The silicon in talc gives it its smooth feeling and magnesium its absorbent properties. Johnson and Johnson import its baby powder talc from China mines where it is harvested in close proximity to asbestos mines. Asbestos is a known carcinogenic, and today, that is where the problem lies.
Information provided by TalcumPowderCancerLawsuit.com, a website devoted to providing news about talcum powder ovarian cancer lawsuits, as well as medical research and findings.