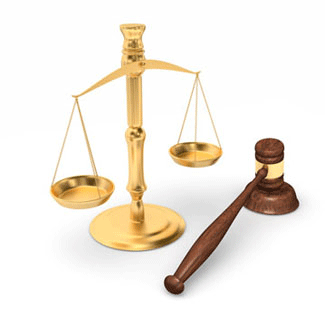 August Talcum Powder Lawsuit Filed In North Texas
A new Johnson & Johnson's baby powder lawsuit was filed in North Texas by the mother of a woman who passed away from the disease at the age of 43.
Monday, August 29, 2016 - A new talcum powder ovarian cancer lawsuits filed in the U.S. District Court for the Northern District of Texas claims that a woman died from her prolonged exposure to the Johnson & Johnson cosmetic. The claim, filed by the mother of the deceased, alleges that Johnson & Johnson did not do enough to warn consumers of the correlation between their talcum powder products and ovarian cancer. This connection has been medically researched for decades and more than 20 studies have been published finding a relationship between genital use of talcum powder and an increased risk for ovarian cancer.
The plaintiff, Florence Kuntz, filed the Johnson & Johnson's baby powder lawsuit on behalf of her daughter Janel Kuntz, who was diagnosed with ovarian cancer in 2011 and died from the disease three year later at the age of 43. The claim states that Janel Kuntz used talcum powder regularly as a genital hygiene aid from 1991-2014, even after she had been diagnosed with ovarian cancer. The overlap between diagnosis and talcum powder use demonstrates that Janel had not been warned of any potential correlation between the cosmetic and ovarian cancer, which supports the central allegation that Johnson & Johnson failed to properly inform consumers of the risk.
More than 1,200 talcum powder cancer lawsuits across the country have brought similar claims against the health care company, which has maintained that a connection between its talcum powder products and ovarian cancer does not exist. However, the number of studies in support of a correlation far outweighs the evidence that Johnson & Johnson has brought in their defense, and the disparity has been felt in court this year. Two baby powder cancer lawsuit trials that took place this year awarded the plaintiffs a combined $127 million. The news that reverberated from those decisions has spurred the filing of talcum powder lawsuits around the country, included the one recently filed by Florence Kuntz.
Talcum powder lawyers have been dealing with thousands of potential claims brought to their offices in 2016 as news of the legal fallout from the two trials has spread. Lawsuits have been filed from dozens of states nationwide, and one plaintiff recently filed a motion before the Judicial Panel on Multidistrict Litigation (JPML) to transfer federal proceedings into an MDL. If that motion to transfer is granted, the Kuntz talcum powder lawsuit will be eligible to be transferred into the MDL and join what will likely be hundreds if not thousands of federal claims against Johnson & Johnson.
The JPML will hear arguments related to the motion to transfer in September and decide shortly thereafter on the fate of an MDL for the proceedings. Though some Johnson & Johnson's baby powder attorneys representing plaintiffs would rather the proceedings not be consolidated as their cases have already progressed throughout most of the discovery phase, most of them are in support of the idea of consolidation. Johnson & Johnson has also filed a response to the motion to transfer stating their support. Plaintiffs who have filed federal talcum powder ovarian cancer lawsuits like Florence Kuntz will likely keep a close eye on the upcoming JPML hearing, as the decision will likely have an impact on the nature and location of their claim going forward.
Information provided by TalcumPowderCancerLawsuit.com, a website devoted to providing news about talcum powder ovarian cancer lawsuits, as well as medical research and findings.