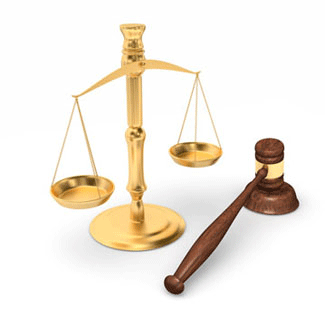 African American Women May Have a Greater Risk of Developing Ovarian Cancer From Using Baby Powders
Race shaming advertising targeting minority women appear to have been business as usual for Johnson & Johnson when they realized their talc supply was contaminated with asbestos
Tuesday, June 25, 2019 - A high percentage of the 13,000 or so lawsuits currently filed against Johnson & Johnson allege that talcum powder caused a woman's ovarian cancer. Millions of dollars have been awarded to plaintiffs who are suffering from the dreaded and fatal disease and also to the loved ones of those who have died from a lifetime of using Johnson's Baby Powder as a cosmetic and deodorant after showering for feminine hygiene. A Missouri jury recently awarded 22 women who were grouped together to sue JNJ a record-breaking $4.69 billion dollars punctuating their findings that talc is a carcinogenic substance. Other jury awards have also been incredibly large, often in the hundreds of millions of dollars, granted by juries that were incensed at the behavior of JNJ corporate executives and wanting to punish the company. Top National Talcum powder cancer lawyers have vast experience and a distinguished record of success in winning cases against large and powerful corporations that continue to sell defective and harmful products to American families.
Much of the company's alleged abhorrent behavior may be centered around a disturbing racial theme. Internal memos from decades ago and revealed at trial and also those gathered by investigative reporters at Reuters.com indicate that the company redirected their advertising campaigns toward African American women when they were made aware that the company's talc supply could be contaminated with asbestos, a known carcinogenic. The reason that the executive gave for doing so was that the company looked at African American women as a "less well-informed" demographic and unlikely to draw a connection between asbestos and cancer should they become aware of its presence in Johnson's Baby Powder. "A sprinkle day helps keep odor away" was the slogan for Johnson's after-shower powders such as Johnson's Baby Powder and Shower to Shower deodorant powder. A great many plaintiffs with ovarian cancer are African American women who allegedly have been "race shamed" by Johnson & Johnson into using Johnson's Baby Powder in order to think of themselves as the equal of white women. According to Reuters.com "As worries about Baby Powder's safety mounted, J&J focused its pitches on minority, overweight women." See the advertisements for yourself at: https://www.reuters.com/investigates/special-report/johnsonandjohnson-marketing/
The targeting of African American women was explored in more depth, according to Cancer Therapy Advisor.com, in a recent independent peer-reviewed study. The "African American Cancer Epidemiology Study compared 584 African-American women with ovarian cancer to 745 healthy women and found that those who had reported using talc in the genital area were 44% more likely to have been diagnosed with ovarian cancer." The National Institute of Health confirmed the AACE study that there is a link between using talcum powder on the body and Ovarian cancer. Not only was the lifetime use of talcum powder found to increase the risk of ovarian cancer, but also non-genital use of the body powder increased the risk of lung problems perhaps leading to the development of mesothelioma in the lungs. "An association between powder use and upper respiratory conditions suggests an enhanced inflammatory response (that may explain the association between body powder and epithelial ovarian cancer)."
Information provided by TalcumPowderCancerLawsuit.com, a website devoted to providing news about talcum powder ovarian cancer lawsuits, as well as medical research and findings.