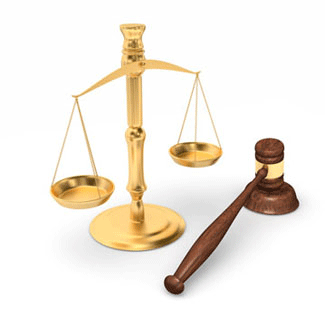 A Second Jury Is Selected To Determine The Amount of Punitive Damages Against Johnson & Johnson
In a first of its kind trial, a separate jury has been selected to determine the amount of damages to be awarded a California woman with baby powder cancer
Friday, July 26, 2019 - A California jury awarded plaintiff Patricia Schmitz, a 61-year-old former teacher, the sum of $12 million dollars in compensatory damages against defendants Johnson & Johnson and Colgate Palmolive. Ms. Schmitz developed mesothelioma, a cancer of the lining of the lungs, from using Johnson's Baby Powder and Colgate-Palmolive's Cashmere Bouquet regularly and repeatedly over the course of her lifetime. Ms. Schmitz prognosis is terminal and doctors think she has only months to live. Both products are made from cosmetic talc that the plaintiff and others have alleged contain asbestos, a banned carcinogenic substance. The jurors agreed that the company was negligent in failing to warn consumers of the design defect of the product but failed to come to a conclusion as to the amount of money to be awarded to the plaintiff. In light of the jury deadlock on the issue of punitive damages, the judge ordered, in a first of its kind decision, a new jury to be selected to decide the issue. Avon products, a non-named defendant, was also found to be culpable and ordered to pay 20% of the total amount of total damages to be decided with the defendants splitting equally the remaining 80%. Talcum powder cancer attorneys have vast experience representing American families and persons harmed from talcum powder use and offer a no obligation free consultation.
Another Johnson & Johnson Baby Powder cancer trial is set to get underway next week as multiple plaintiffs will be grouped together that claim breathing Baby Powder dust regularly and repeatedly over the course of their lives caused them to develop mesothelioma. In 2018, 22 women were awarded the amount of $4.7 billion in total for their pain and suffering having developed ovarian cancer, in the only other multi-plaintiff litigation pertaining to Johnson's Baby Powder. The trial will be held in New Brunswick, New Jersey, Johnson & Johnson's state of domicile.
Proper jurisdiction has become a central issue in several of the Johnson's Baby Powder cancer trial as out-of-state plaintiffs have sought to have their cases heard in historically plaintiff-friendly venues. In 2016, a $70 million jury award granted in a St. Louis, Missouri court to California women Deborah Giannecchini was thrown out of court recently. According to Bloomberg, ". The state's intermediate appellate court said (Ms.) Giannecchini shouldn't have been allowed to try her case as an out-of-state plaintiff." More recently, a $417 million Los Angeles California jury award was overturned and the defendant, Johnson & Johnson granted a new trial in one of the original Johnson's Baby Powder ovarian cancer cases. Eva Echeverria alleged that she developed ovarian cancer from using Johnson's Baby Powder for the purposes of feminine hygiene and that particles of talc had traveled her ovaries and became lodged there, causing inflammation that led to cancer.
On Monday, New Jersey Federal Judge Freda L. Wolfson began hearings to listen to arguments over the science behind claims that Johnson's Baby Powder contains asbestos, and also as to the talcum powder's purity. The judge will soon determine how many of the 12,000-plus cases that have been filed will be grouped into multi-district litigation for the purposes of streamlining the discovery and other administrative processes and allowed to proceed to trial. Judge Wolfson is focusing on scientific evidence only. "Before allowing any of the federal lawsuits to proceed to trial, Judge Wolfson is weighing the strength of the scientific evidence behind plaintiffs' claims-the focus of a dayslong hearing scheduled to start in Trenton on Monday" according to The Wall Street Journal.
Information provided by TalcumPowderCancerLawsuit.com, a website devoted to providing news about talcum powder ovarian cancer lawsuits, as well as medical research and findings.