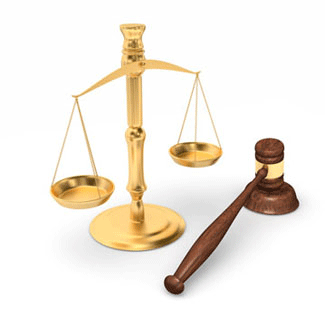 A Federal Judge Could Wipe Out Lawsuits Against Johnson & Johnson
If a judge today decides that the evidence against Johnson's Baby Powder in insufficient to proceed to trial, over 12,000 cases could be thrown out with nowhere to turn
Monday, July 22, 2019 - Lawyers for Johnson & Johnson are concerned that juries are being inflamed and enraged by allegations of corporate malfeasance on the company's part. The company is afraid that the science behind talc's purity is being whitewashed with accusations by news agencies like Reuters that claim "J&J knew for decades that asbestos lurked in its Baby Powder." Also poisoning the atmosphere in which Johnson & Johnson could expect a fair trial are Forbes writing that "Johnson & Johnson Under Criminal Investigation For Concealing Cancer Risks Of Baby Powder." In addition, there is the underlying investigation of the company whereby "Johnson & Johnson faces federal subpoenas over baby powder" as written about in ChemicalWatch.com. Add to these the $2 billion jury award for punitive damages awarded to 22 women that alleged Johnson's Baby Powder caused their ovarian cancer and it may be possible that the court would be unable to field a jury that has not already heard the bad news and could possibly have already made up their minds. Talcum powder asbestos cancer lawyers represent people harmed from talcum powder and offer a free consultation and no obligation to file a claim.
All of these factors are being taken into account today in a courtroom in New Jersey where a federal judge Freda L. Wolfson will determine which of the 12-15,000 pending lawsuits, if any, will be organized into multi-district litigation and allowed to go forward. In fairness to Johnson & Johnson, the Trenton NJ judge will focus on the scientific evidence only to decide whether or not the cases may proceed. According to The Wall Street Journal "Before allowing any of the federal lawsuits to proceed to trial, Judge Wolfson is weighing the strength of the scientific evidence behind plaintiffs' claims-the focus of a days long hearing scheduled to start in Trenton on Monday."
Attorneys for plaintiffs will present evidence including asbestos test results from independent testing facilities and testimony from "biologists, physicians, and epidemiologists who have concluded there is scientific evidence that talc use can cause ovarian cancer." MDL is being considered because so many of the cases hinge on the same set of facts, roughly speaking, that the plaintiffs developed ovarian cancer from using Johnson's Baby Powder on a regular basis for an extended period of time or that they developed mesothelioma, cancer of the lining of the lungs from inhaling talcum powder dust, again, regularly and over a period of decades.
What is unclear is to what extent corporate memos will be allowed into testimony during the hearing if allowed at all, putting plaintiffs at a disadvantage. Back in the early 1970's Johnson & Johnson themselves admit that they were concerned with the levels of asbestos that they had found in their talc and took measures to prevent the FDA from implementing stricter testing methods, behavior that in and of itself indicate the company knew their product was contaminated. It is a well-known fact that there is no safe level of asbestos exposure especially when one considers that such exposure could be as frequent as daily and for as long as 30 years even longer.
Information provided by TalcumPowderCancerLawsuit.com, a website devoted to providing news about talcum powder ovarian cancer lawsuits, as well as medical research and findings.