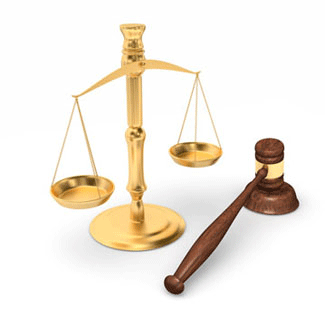 2016 Baby Powder Lawsuit Trial Plaintiffs Win Big
Nearly $200 million has been awarded to plaintiffs who took their talcum powder cancer lawsuits to trial in 2016.
Tuesday, November 1, 2016 - Johnson & Johnson's baby powder cancer attorneys who represented the three plaintiffs who brought their claims to trial this year were able to secure sizable damages for their clients. The three trials, which all took place before the City of St. Louis Circuit Court, awarded nearly $200 million to the plaintiffs. All three were women who claimed Johnson & Johnson bore responsibility for their ovarian cancer diagnoses and never warned them of the medical research that supported a carcinogenic link associated with their product.
There are currently upwards of 2,000 talcum powder ovarian cancer claims currently pending against Johnson & Johnson, with a majority of these lawsuits based in St. Louis. Given the outcome of the last three baby powder lawsuits that have gone to trial, it would be an impossibly expensive endeavor for Johnson & Johnson to attempt to settle all the claims in court. However, the company has yet to show signs of seeking alternative avenues to resolve the claims. Most recently, it filed a motion for a change of venue and claimed that the jury pool in St. Louis was too biased by local talcum powder lawsuit media coverage to deliver an impartial verdict.
The three verdicts that did come down this year were unwavering in their admonition for Johnson & Johnson's actions regarding talcum powder and consumer safety. Jurors shared with media outlets their problems with Johnson & Johnson's tactics throughout the time period during which the medical studies were published and available, in addition to internal documents that proved the company was aware of these issues in the 1990's.
The medical studies that have discovered links between talcum powder and ovarian cancer found that when used regularly for genital hygiene, talc particles can migrate up a woman's fallopian tubes and become embedded in ovarian tissues. It is by this process that some studies believe regular talcum powder use by women can increase their chances of contracting ovarian cancer by as much as 33 percent.
There were also reports that after learning of the findings of these studies, Johnson & Johnson decided to increase marketing to minorities as they were seen as loyal consumers. As a result, a disproportionate amount of people of color are said to have been affected by ovarian cancer related to talcum powder use.
The remaining Johnson & Johnson lawsuits not filed in St. Louis are currently consolidated in multicounty litigation in New Jersey. There was also an MDL created by the Judicial panel on Multidistrict Litigation in October to help coordinate the efforts of Johnson & Johnson's baby powder attorneys in federal cases around the country, also based in New Jersey
There have been four total talcum powder ovarian cancer lawsuit trials to date, with the one that wasn't heard this year receiving a decision in favor of the plaintiff without any damages awarded. Johnson & Johnson has appealed each decision made in support of the plaintiffs. The company maintains its products are safe, and its baby powder lawyers have continued to fight despite many legal experts suggesting the company would be better off seeking a lump sum settlement.
Information provided by TalcumPowderCancerLawsuit.com, a website devoted to providing news about talcum powder ovarian cancer lawsuits, as well as medical research and findings.