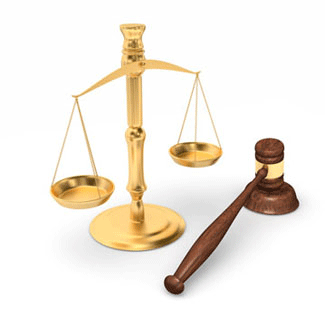 $400 Million Jury Award in Talc Ovarian Cancer Lawsuit
A Los Angeles woman with ovarian cancer has been awarded $400 million in her Johnson's Baby Powder lawsuit
Monday, October 2, 2017 - In spite of the National Cancer Institute issuing a new report stating, "The weight of evidence does not support an association between perineal talc exposure and an increased risk of ovarian cancer," Johnson & Johnson has been hit with another multi-million dollar jury verdict to the contrary. 63-year old Eva Echeverria was recently awarded a staggering $417 million after a jury found that Johnson's Baby Powder may have been responsible for causing ovarian cancer from which she now is suffering. Echeverria, being too sick to appear in court, gave videotaped testimony that she had used Johnson's Baby Powder for nearly her entire life on her genital area and on sanitary pads to keep dry and feeling fresh. Echeverria stated that the money she had won to compensate her for medical expenses, lost wages, pain and suffering and large punitive damages was not for her since her cancer prognosis is terminal and she most likely has only months to live. Her hopes are that the multi-million dollar monetary award draws enough media attention to alert other women to stop using the product and to get cancer sufferers to bring suit against Johnson & Johnson. Johnson & Johnson continues to deny that their flagship baby powder causes cancer and refuses calls by cancer research groups and concerned scientists to place a cancer warning label on its talc products.
Before Ms. Escheverria's talcum powder lawsuit, other ovarian cancer sufferers have successfully sued the company alleging that Johnson's Baby Powder caused their ovarian cancer. To date over $300 million has been awarded plaintiffs suffering from ovarian cancer or the survivors of those who have died from the disease in separate jury trials. A $110 million verdict was given in favor of 62-year old Lois Semp, a woman from Virginia who was diagnosed with ovarian cancer in 2012. Semp received $5 million dollars as compensation for medical expenses, lost wages, pain and suffering and a whopping $105 million for punitive damages. In 2016, Deborah Giannecchini from California was awarded $70 million in a similar lawsuit claiming a link between her ovarian cancer and using Johnson's Baby Powder. The estates of those who have died from ovarian cancer are also suing the company. The son of deceased cancer patient Jacqueline Fox received a jury verdict of $97 million after presenting their argument to a St. Louis judge and jury that Johnson's Baby Powder is linked to her ovarian cancer death.
Jurors interviewed after trial have been of the opinion that executives at Johnson & Johnson knew about the risks of ovarian cancer resulting from long-term use of talcum powder on a women's genital area and not only failed to warn consumers, but also adjusted their marketing strategy to target African American and minority women, a demographic thought of by Johnson's marketing executives as less well-informed. Lawyers in the cases above cite that their clients had used Johnson's Baby Powder for decades. They also acknowledge scientific studies from as early as 1971 stating they had found traces of talc found in women who had died from ovarian cancer, having traveled up the fallopian tubes and causing inflammation, a likely source of their cancers.
Information provided by TalcumPowderCancerLawsuit.com, a website devoted to providing news about talcum powder ovarian cancer lawsuits, as well as medical research and findings.